Bruno Mars - Versace on the Floor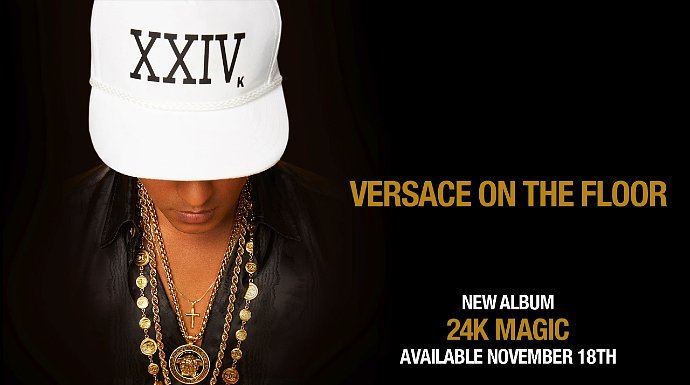 Bruno is well and truly back! After his comeback track 24k Gold, Bruno has gone back to 90s classic, boyband style with Versace on the Floor. It's likely this song is going to take over Thinking Out Loud by Ed Sheeran as wedding track of the year!
Bruno's new album, 24k Gold, is expected to be released on November 18th - What do you think of Bruno's new chilled out vibe? Should it be on Hi Fm's playlist? Vote below!