"It is not the mountain we conquer, but ourselves".
This is an Edmund Hillary quote I found on the internet. Edmund wasn't a cyclist, but a famous explorer and one of the first climbers confirmed to have reached the summit of Mount Everest. No I didn't climb Mount Everest, but last weekend I went with a group of cyclists to Jebel Akhdar and experienced the toughest ride of my life. It's Edmund's quote that sums up that ride perfectly.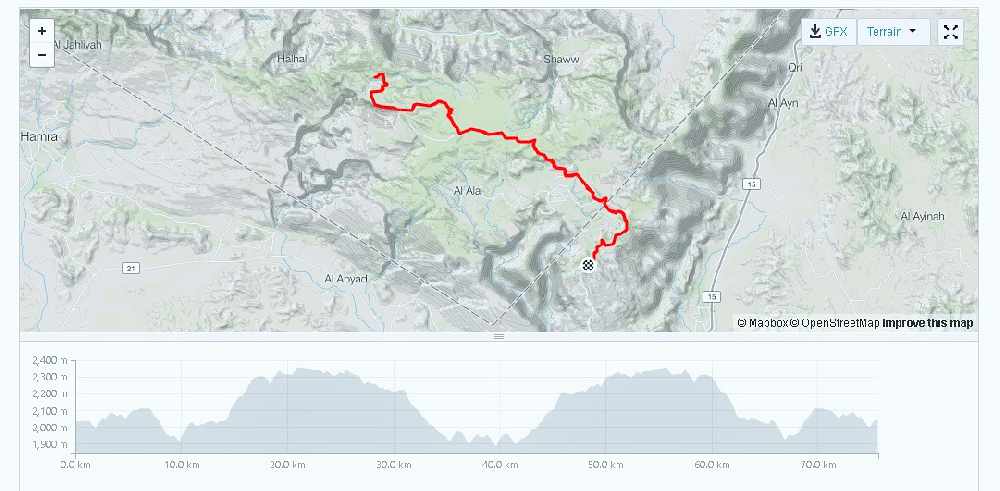 We planned to ride from the big viewpoint car park near to the town of Saiq, up past the Alila Hotel to Al Roos and double back from there. 75km with 2000m of climbing, at altitude. When I looked at the route on Strava I knew this was going to be a challenge but I had no idea just how difficult it would be. I mean how can you know about something you've never experienced? Yes, I've climbed a bit in and around Muscat, but NOTHING had prepared me for the extreme terrain, the near impossible gradients, the endless uphill followed by the 'over all too soon' downhill. Some parts were so steep it was hard to keep traction on the front wheel and I ended up zig zagging across the road just to keep moving and stop myself from falling off! This photo is perfect. It shows me with Szczepan the former pro-cyclist on one of the climbs. He looks happy and relaxed. My face says it all. Gruelling!!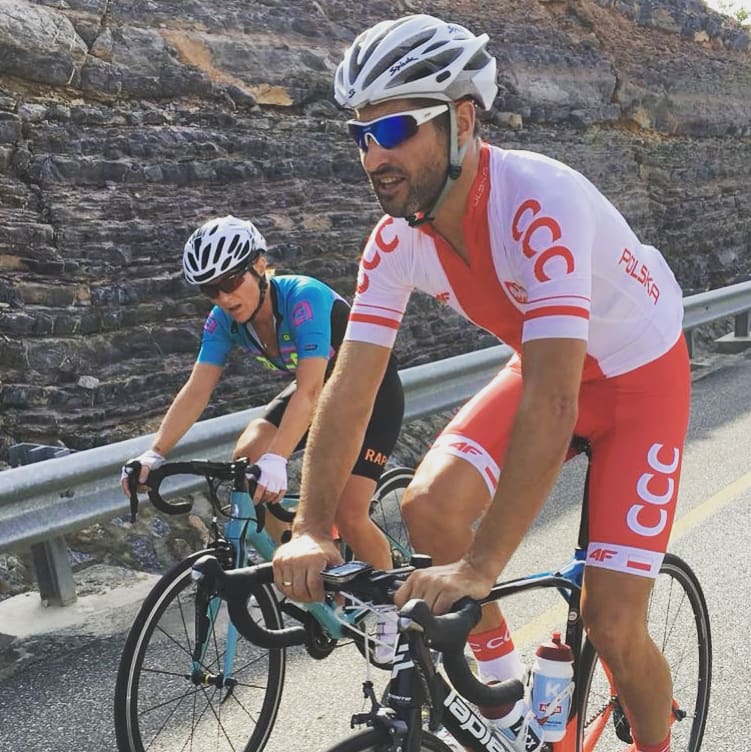 The halfway point at Al Roos gave us all a breather and the chance to fuel up, take some photos and mentally prepare for the return which was just exactly the same in reverse - not enough descents to justify the climbing!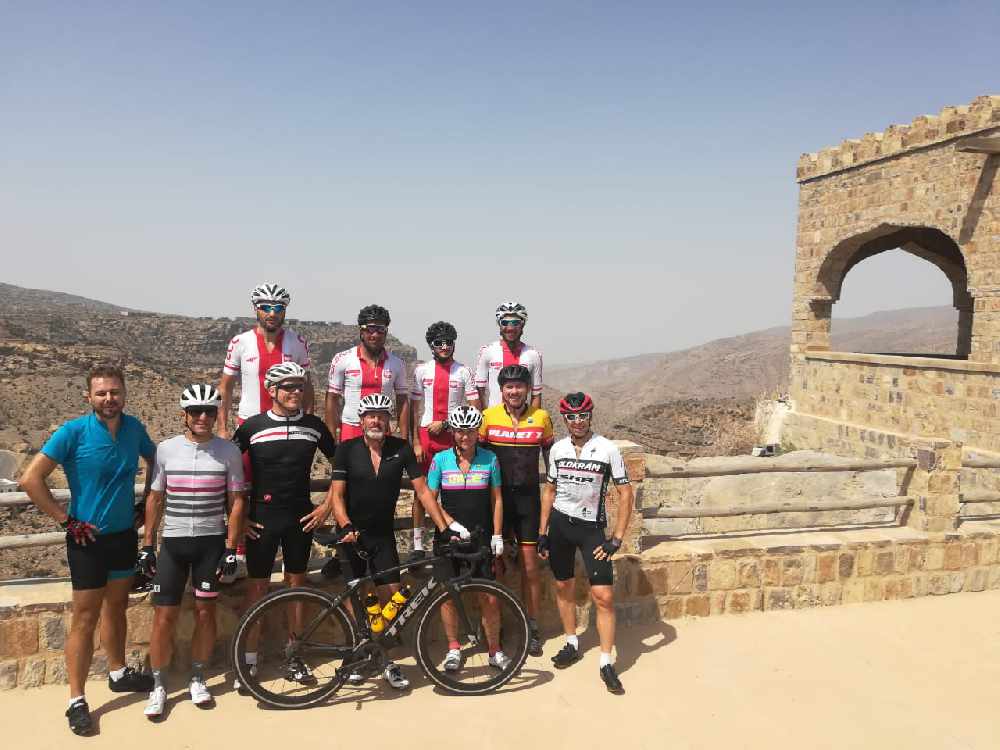 Around 12k towards the end of the ride I made a big mistake. I didn't stop with the others to top up on water, thinking I had enough to get me back to the car park, not realising I actually had none. The boys overtook me in the push to finish and I found myself alone, dehydrated, and panicking as I looked at the long steep climb looming ahead of me. I had been riding for over four hours and I'd had enough. Then I couldn't help myself and I just started to sob. Proper dry sobbing with ragged breaths, whilst pedalling up a hill with a gradient of 10%, at an altitude of 2km, is not recommended…but I couldn't stop. I couldn't stop sobbing but more importantly I couldn't stop pedalling. I had to keep going!
Then, with around 5km to go, Robert, who had finished the ride already, cycled back to find me. I remember getting off the bike, shouting at him and sobbing about being left behind and generally being hugely dramatic about the whole thing. The poor man just spoke to me very calmly and told me to drink what little water he had and to stop being hysterical, get back on my bike and finish the ride. And so that's what I did.
I finished.
I FINISHED!
I didn't conquer Jebel Akhdar that day, I conquered myself.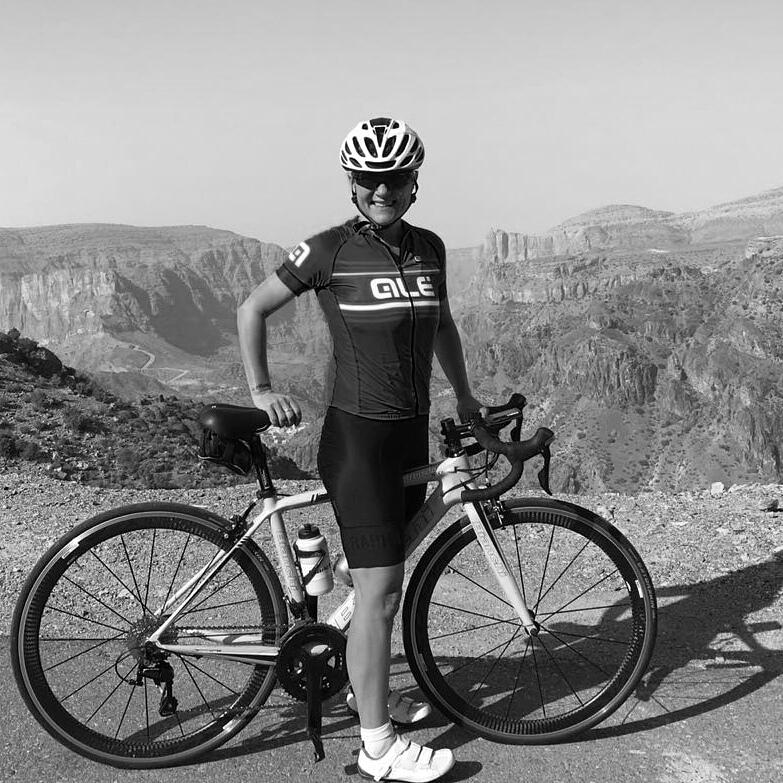 xx