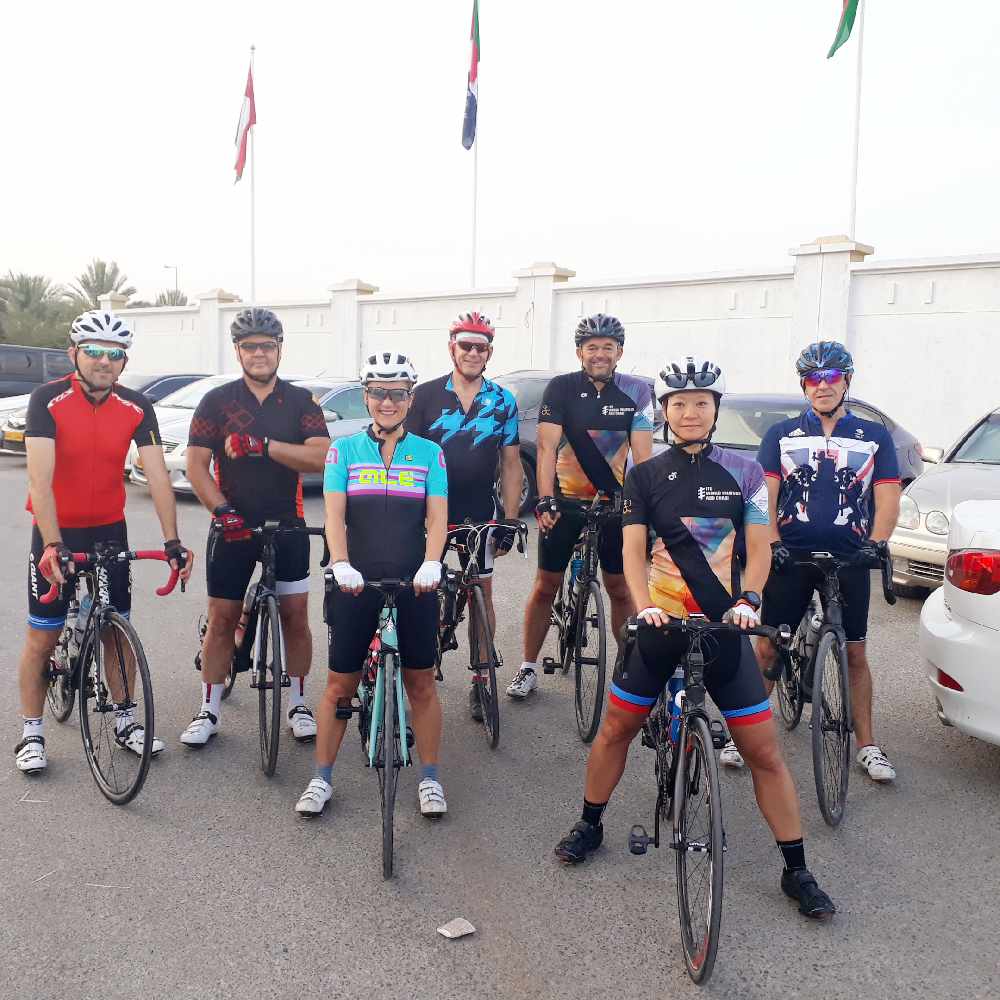 Ready to race with the team!
So, last week I got the call from Lucky at Oman Bicycle. The Bianchi had arrived!!!! Once I got the bike home, I adjusted the saddle and handlebars and went out for a quick spin along Love Street and back (if drivers can use that street to coast up and down showing off their souped up cars, why not me on my Bianchi?!!) So new bike was broken in in time for the road race next morning.
Oman Cycling Association's final race was Amerat -Salil -Amerat....a pretty flat course, 70km in total. It was brilliant to see so many riders there, and other women too! In my last race I was pretty much riding alone as I couldn't keep up with the main group, but this ride was different. The boys from my club were there and we agreed to ride as a team - meaning we rode in a single line, each spending a short time at the front against the wind before dropping to the back to recover. It's a great way to conserve energy for the all important sprint to the finish line. I was the first woman over the line and was properly elated at the end! What an experience! What a ride - my average speed was over 35kph, simply because I rode within a group! So I have another medal to add to my collection and even made the sports pages of the Times Of Oman...http://timesofoman.com/article/132266/Sports/Oman/Oman-Cycling-Musab-Al-Rashdi-Kathy-McEachan-triumph-in-seasons-finale
So after all that excitement its back to training and riding in the heat - it's getting hotter and hotter and longer rides will become more difficult so I shall have to add in some indoor training on my turbo trainer.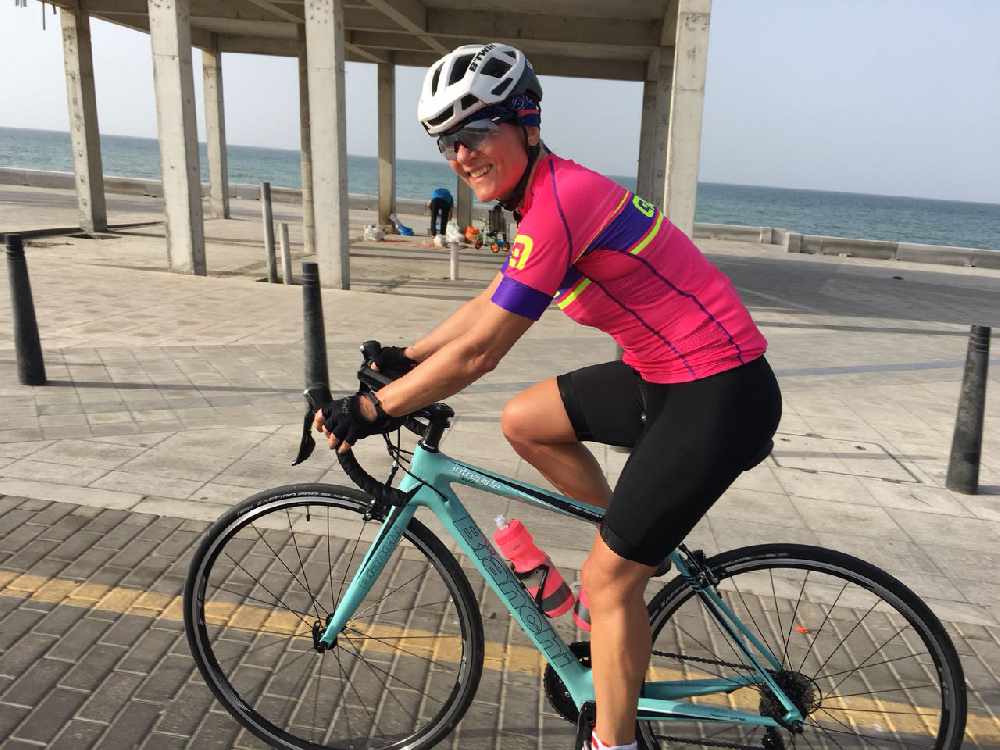 Here's a shot of me on the Bianchi, on Seeb Corniche at the weekend. Ah, I do LOVE my Bianchi!!!