Sifah Stock Music Festival 2019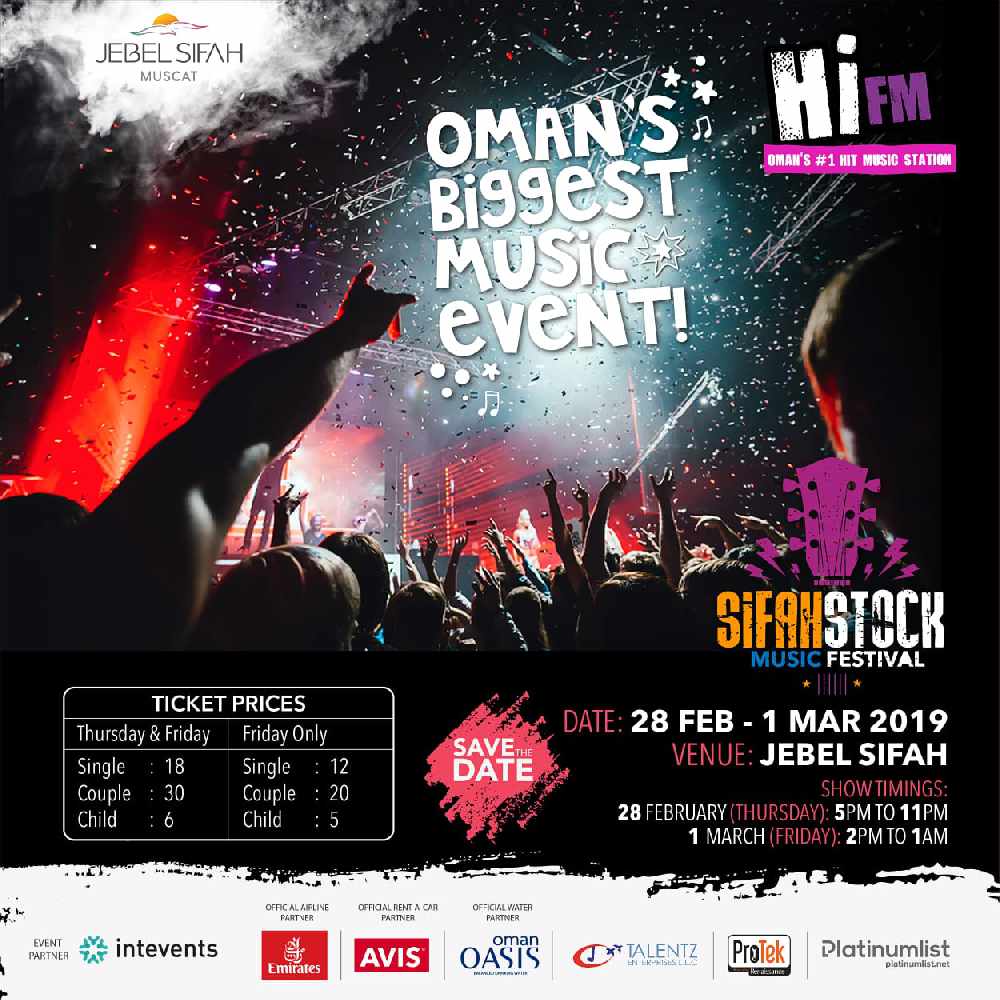 Sifah Stock Music Festival will be showcasing an array of local talent on stage on the evening of 28th February and all day on the 1st March.
Last year over 3,000 music lovers attending the show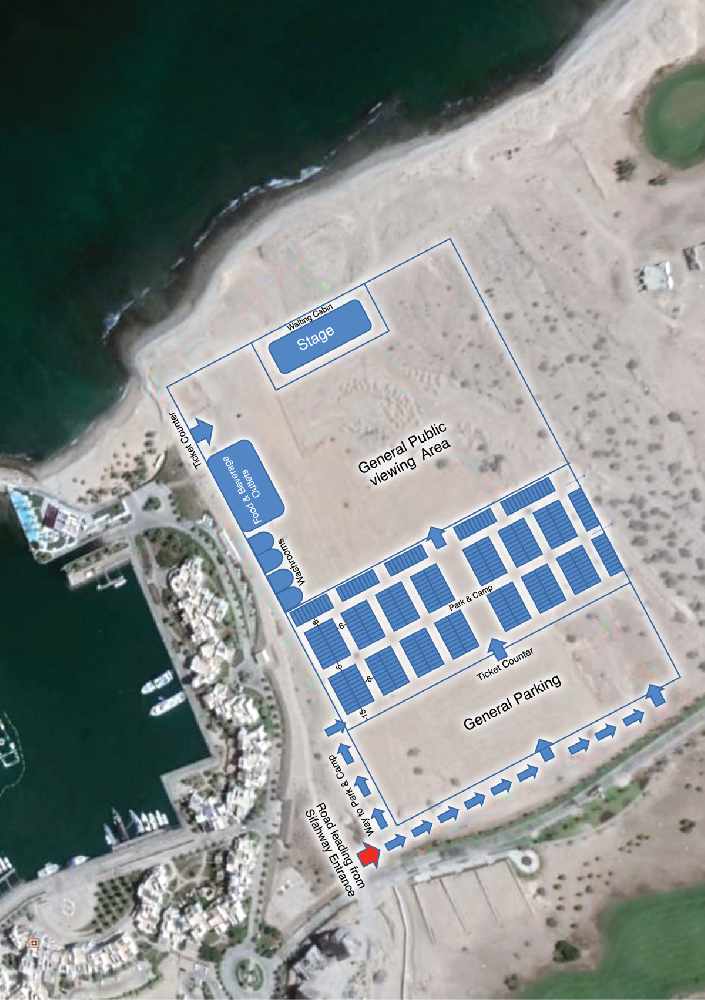 Show Timings:
28 February (Thursday): 5 pm to 11 pm
1 March (Friday): 2 pm to 1:30 am
Information:
*General Viewing (inside festival area)
General Admission is a great way to enjoy Sifah Stock!
Bring your own lawn chair, grab a piece of land and with a fantastic view of the main stage, it's the perfect place for you to party it up with friends and enjoy the show from every angle.
*Park and Self Camp(inside festival area)
For those who love camping, this is the perfect admission. Bring your own camping tents (within size 2mX2m) and you can camp overnight adjacent to the car park area (refer floor plan). The camping spot will be allotted on a first come first served, so get here early to pick your favourite spot!
*IMPORTANT NOTES:
Children under 6yrs (max 3nos.) can access the festival area for FREE with one paying couple. Children will be given a wristband at the gate.
Children of age 6 to12yrs must carry a valid student ID or birth certificate.
All ages are welcome, but parents of young children should use discretion as the festival area fills up at night!
COMPETITION TIME...