XDubai Spartan Race
XDubai Spartan Race is back in Oman this December.
This time it's bigger and better than ever and Hi FM is the official partner!
OMAN TRIFECTA 2018
JEBEL SIFAH BEACH, MUSCAT, OMAN
14th & 15th December
This will be the region's first-ever Trifecta weekend!!!
Register now for the Spartan Beast, Spartan Super, Spartan Sprint and Spartan Kids races to stay up to date and to benefit from our early bird prices!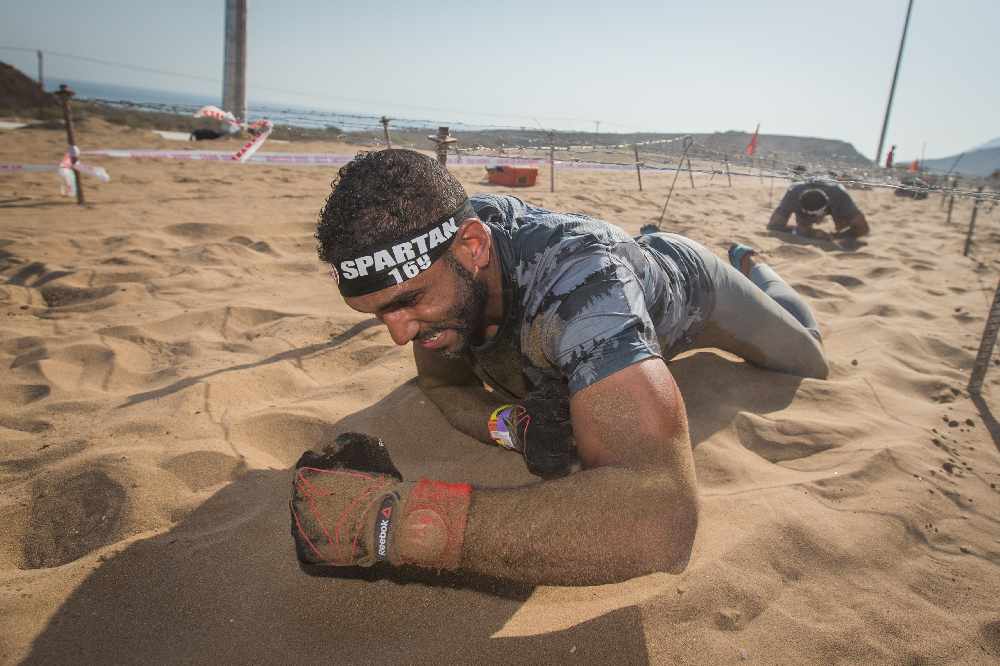 TRIFECTA RACERS
Become a member of the Spartan TRIFECTA Tribe by finishing one of each Spartan distance: Sprint, Super and Beast, in a calendar year (January 1 – December 31st), anywhere in the world.
Here's a little more about how you can get involved and what to expect...
Spartan Sprint: 5+ Km, 20+ Obstacles
This is the shortest distance. It is perfect for athletes of all levels; from Spartan first timers to seasoned racers. The 5KM Sprint may be the shortest distance but it packs more than 20 signature Spartan obstacles. If you think you can't do it, you're wrong! Get to the starting line and show yourself what you are capable of.
Spartan Super: 13+ Km, 25+ Obstacles
This is the middle distance course. With a longer distance than the Sprint and more obstacles, the Super will test your endurance, perseverance and grit. The 13KM Super packs more than 25 signature Spartan obstacles through tougher and more rugged terrain. The Super is the test en-route to your Spartan TRIFECTA.
Spartan Beast: 20+ Km, 30+ Obstacles
This is the most difficult of the three races. The Beast will test not only your endurance, perseverance and grit but also your mind. The 20KM Beast packs more than 30 signature Spartan Obstacles and your final hurdle to Spartan TRIFECTA glory. It won't be easy but you can't believe how good getting the medal feels at the finish line.
Spartan Kids: up to 3.2 Km, 7-14 Obstacles
Their mission is to inspire kids (4 to 14 years old) to get out, be active and enjoy themselves.
They encourage kids to jump, run, get muddy, help each other and have a good time while conquering obstacles. They believe you're never too young to set goals and celebrate accomplishing them.
Go along and support or bring your friends...
Spectator Entry fees (payable on site):
Adult: 2 Omani Riyals
Juniors (under 12): Free