5 Fun Christmas recipes
Christmas time is a great time to jump in the kitchen and try out something new.
Don't worry if cooking really isn't your thing here are a few recipe ideas for Christmas that'll add a bit of Festive cheer to any Christmas Day and they're really easy to make!
1. Christmas Tree Brownies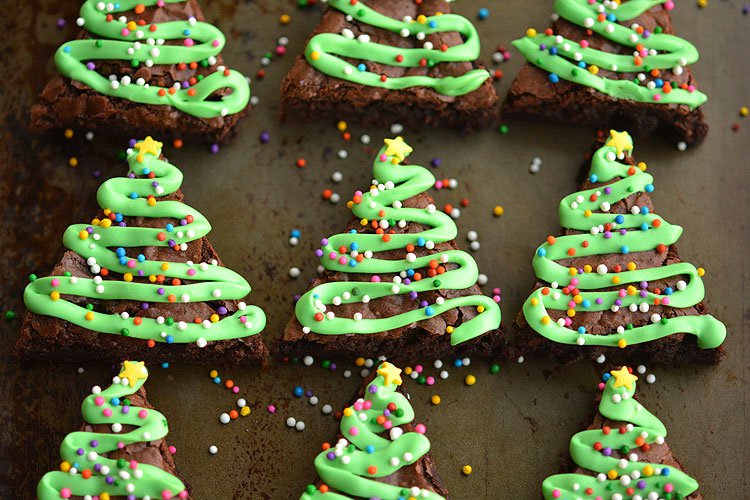 Ingredients:
1 box Brownie Mix
1 tub white vanilla icing
green food colouring
small round sprinkles
small star sprinkles
candy canes
This recipe serves 12.
FIND THE RECIPE & INSTRUCTIONS HERE.
2. Peppermint Patties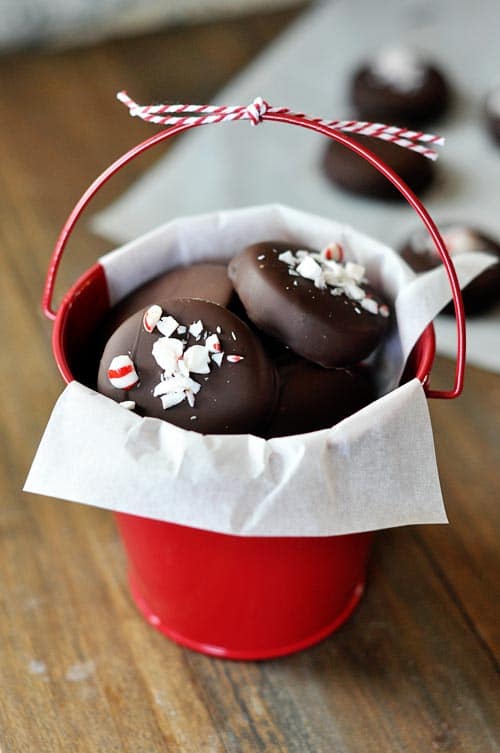 Ingredients:
7 1/2 cups powdered sugar, sifted
1/3 cup evaporated milk
1/3 cup light corn syrup
3 tablespoons extra-virgin or refined coconut oil
1/4 teaspoon food-grade peppermint essential oil or 1 teaspoon peppermint extract (see note)
1 1/2 pounds bittersweet or semisweet baking chocolate, chopped
Crushed peppermint candies for sprinkling, optional
This recipe makes 50 Peppermint Patties.
FIND THE RECIPE & INSTRUCTIONS HERE
3. CHRISTMAS COOKIE DIP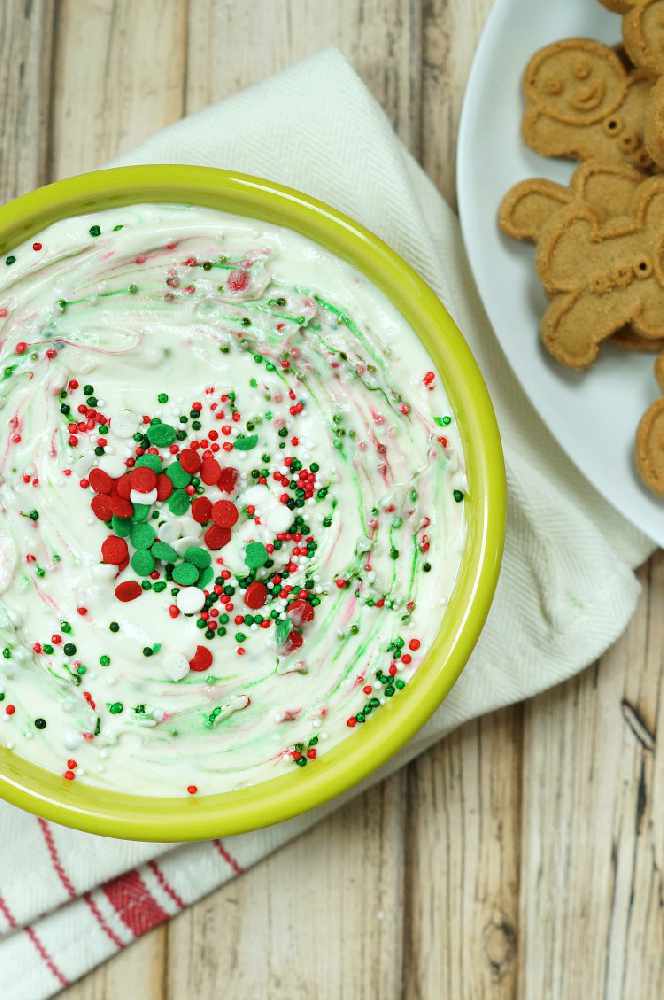 Ingredients:
1/2 cup Greek vanilla yoghurt
3 oz. cream cheese softened
3 tbsp. butter softened
1 tsp. vanilla
1/4-3/4 cup powdered sugar plus more to taste
2 tbsp. flour
1/3 cup red and green sprinkles
gingerbread men cookies vanilla wafers, fruit, etc. for dipping
This recipe makes 2 cups of dip and takes 5 minutes to make!
FIND THE RECIPE & INSTRUCTIONS HERE
4. GINGERBREAD BARS WITH CREAM CHEESE FROSTING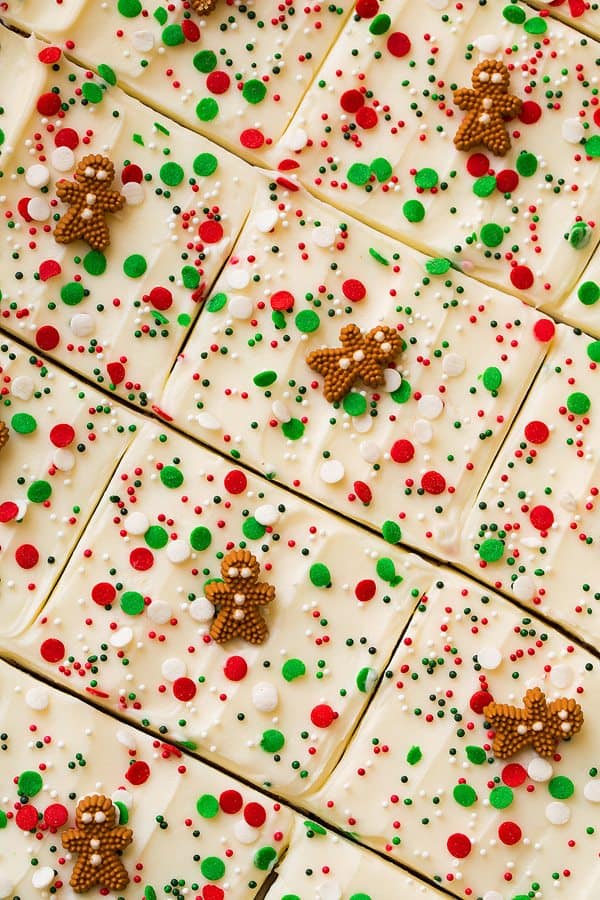 Ingredients for Bars:
2 cups + 2 Tbsp (300g) all-purpose flour (scoop and level to measure)
1 1/2 tsp ground ginger
1 tsp ground cinnamon
1/4 tsp ground nutmeg
1/4 tsp ground cloves
1 tsp baking soda
1/2 tsp salt
3/4 cup (169g) unsalted butter, diced into 1 Tbsp pieces, melted and cooled slightly
1 cup (220g) packed light brown sugar
1/4 cup (60ml) unsulphured molasses
1 large egg
2 tsp vanilla extract
Frosting
1/2 cup butter, nearly at room temperature (I like to use 1/4 c salted butter 1/4 c unsalted)
1 (8 oz) package cream cheese, nearly at room temperature
2 1/2 cups (325g) powdered sugar
1/2 tsp vanilla extract
FIND THE RECIPE & INSTRUCTIONS HERE
5. CHRISTMAS TREE WAFFLES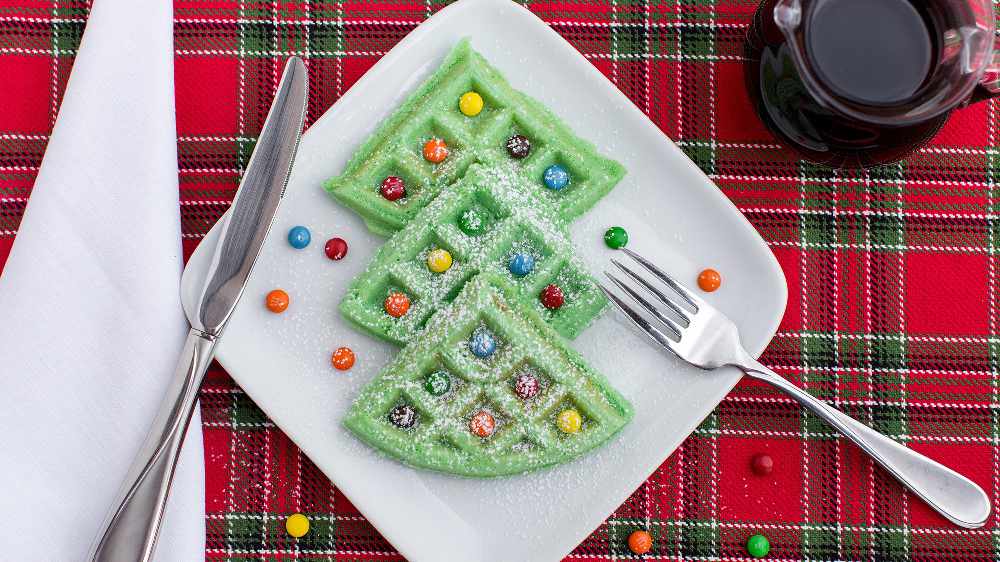 Ingredients:
2 cups waffle mix
1 1/3 cups milk
1 egg
2 tablespoons vegetable oil
2 teaspoons McCormick® Pure Vanilla Extract
15 drops McCormick® Green Food Color
Confectioners' sugar
Mini candy-coated chocolate pieces, such as M&M's® Minis
FIND THE RECIPE & INSTRUCTIONS HERE
SHARE YOUR CHRISTMAS COOKING PICS WITH US ON INSTAGRAM USING #HIFMRADIO