Booba is now in Oman!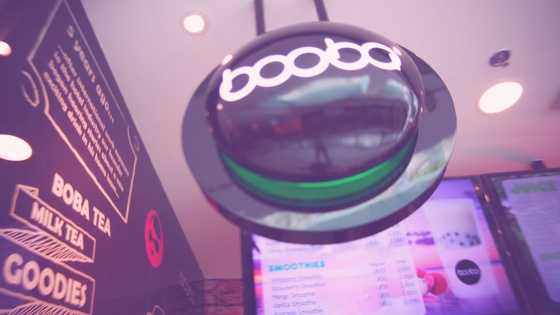 Introducing Booba.
Bubble tea originates from Taiwan and is now available here in Oman in Muscat Grand Mall and in Al Khuwair.
We checked out Booba and their bubble tea and we were quite impressed!
How does it work?
You just choose the drink you like from the menu whether that's a juice, tea or a coffee-based drink. Then, you add your toppings. These are either tapioca pearls, popping boba or fruit jelly pieces, once the toppings are added the drinks sealed and shaken and there you have it a delicious bubble tea! Also, it's worth noting that there's plenty of dairy free options too.
When we went along to the Muscat Grand Mall branch and tried lots of different bubble teas.
We really loved the Strawberry Green Tea with Popping Strawberry Boba.
Thanks Yogesh for making our drinks.
Find out more here!