Couple surprised their wedding guests!
Kayley and Joe Tilston decided to give their guests a different experience at their wedding.
At home, they both try their best to reduce waste and recycle as much as possible and wanted to bring that to their big day too.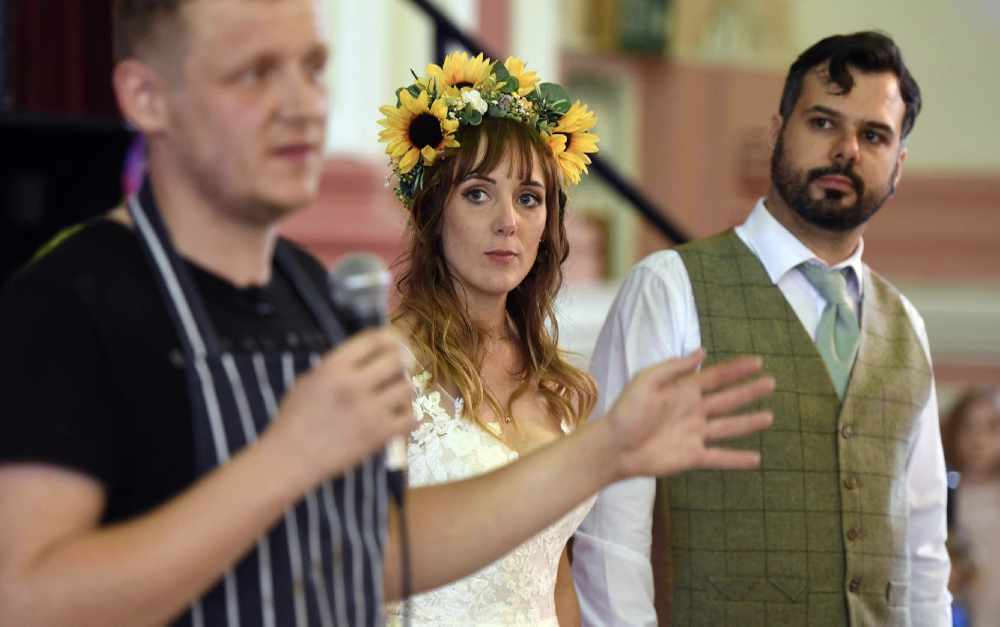 (GUZELIAN PHOTO AGENCY)
They teamed up with a UK company called "The Real Junk Food Project".
What a wonderful #wedding that it was an honour to be asked to photograph. Mega congratulations to @cremecook26 & @JoeTilston and thanks for all the fun. #weddingphotography pic.twitter.com/649DUsxrgd

— John Sargent (@jackharrybill) August 11, 2019
"The Real Junk Food Project" runs "pay-what-you-like" cafes selling "waste" food across the UK. They treated 280 guests to a sit-down wedding breakfast full of everything from sea bream to gluten-free and vegan dishes, and by having their wedding catered for by "The Real Junk Food Project" they managed to save 250kg of food from ending up in landfill!
The bride and groom decided to do a big reveal at the wedding and shared with their guests that their breakfast was made entirely from reimaged waste food. They said they were met with a surprised look from their guests but this didn't put them off and many revisited the buffet for second or third helpings.
Wedding food can cost as much as 11 OMR per head in the UK but this couple managed to feed everyone for just 2 OMR per person!