Craving Jollibee food?! You're in luck!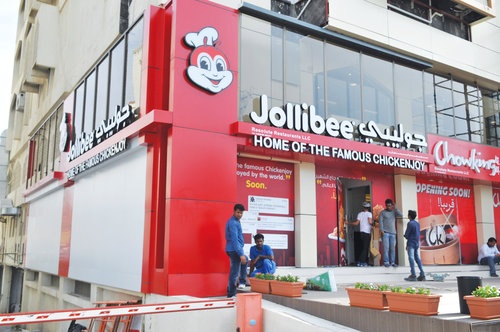 If you're from the Philippines or you've been, you'll know that Jollibee is HUGE there. It's their answer to McDonalds. That big! Now you can have it in Muscat too as they've just opened their first restaurant in Oman. They do burgers as well as rice, spaghetti and other food.
The response on twitter has been massive and Jollibee have made a special video with their mascot doing his thing around Muscat...