Date night at Asado Restaurant - Sheraton Oman
It's Friday night, it's date night and you're looking for somewhere special to go!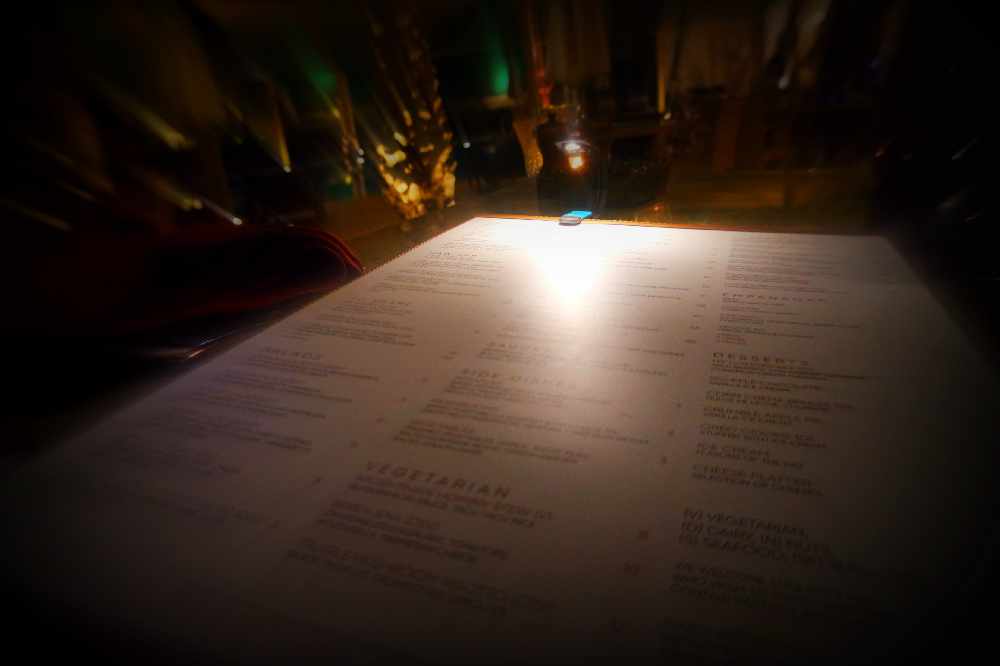 We decided to check out the newly updated menu at Asado Restaurant which can be found at the Sheraton Oman.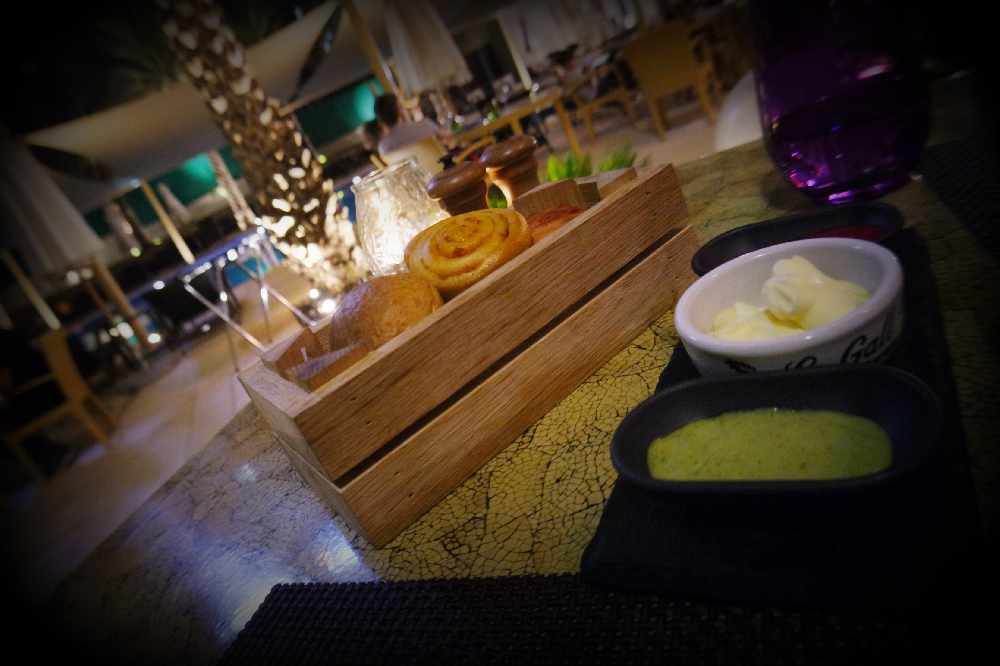 It was a lovely warm evening when we checked out Asado and still perfect for sitting outside by the pool; this made the location feel perfect for a date night. Whilst waiting for the main course we nibbled on the tastiest bread which came with a selection of dips and butter.
The service was quick and we loved that our waiter understood the menu really well and explained it all to us.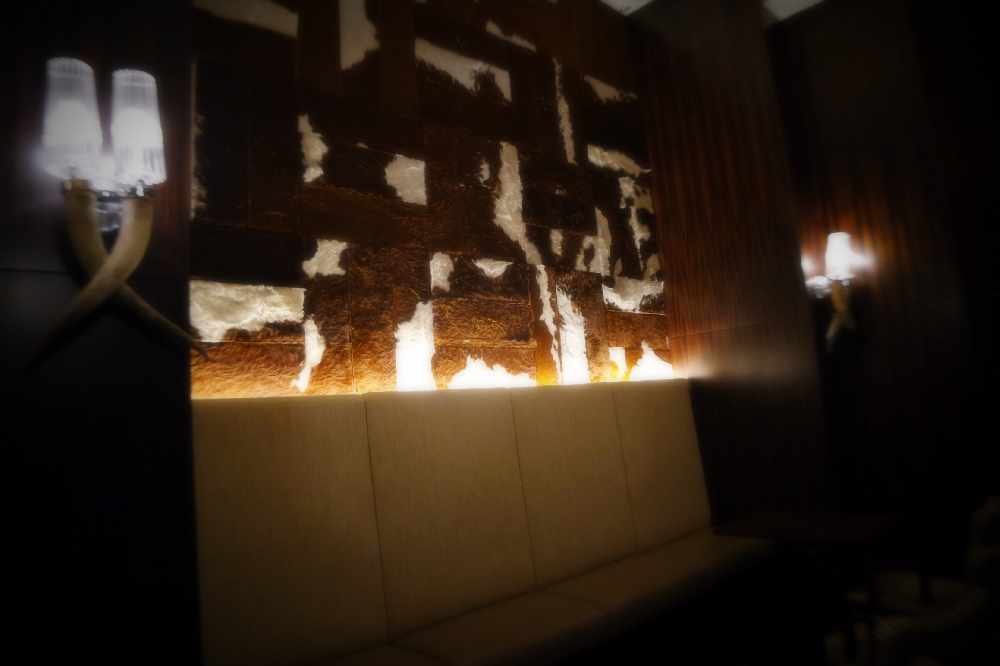 Although this is predominately a steak restaurant if you are looking for a vegetarian option or something other than the steak you'll be glad to know that there's plenty to choose from.
A great light bite is the "Harvest Salad" we'd really recommend this as the salad was deliciously fresh and the flavours really worked together.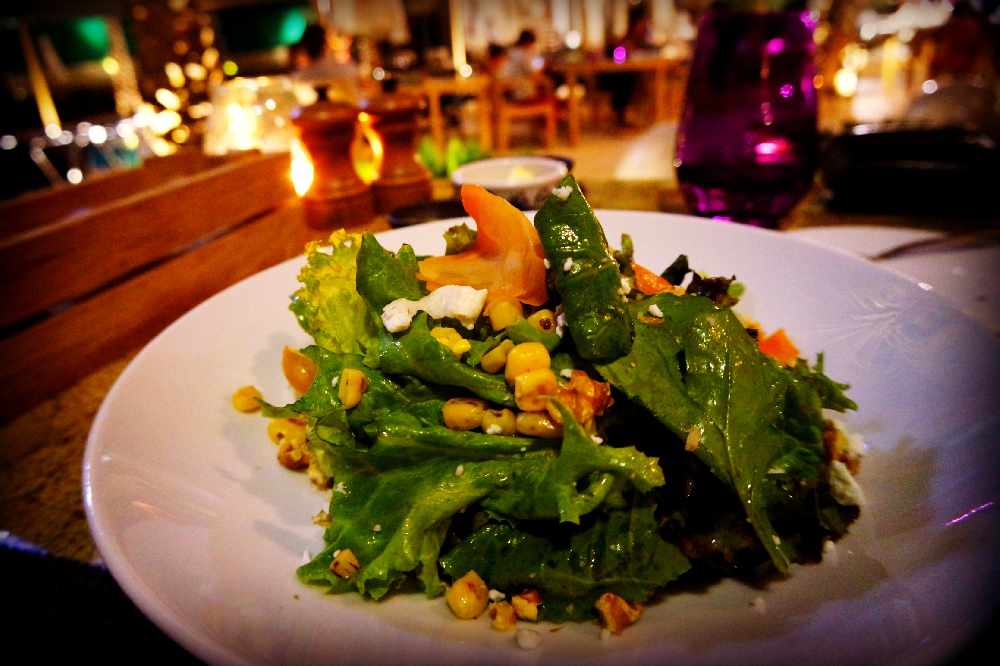 One of the dishes that surprised us on our date night was Tuna Tartare. This looked like a piece of artwork and beautifully presented.
The mixture of tuna, avocado and passion fruit made a really tasty option from the menu.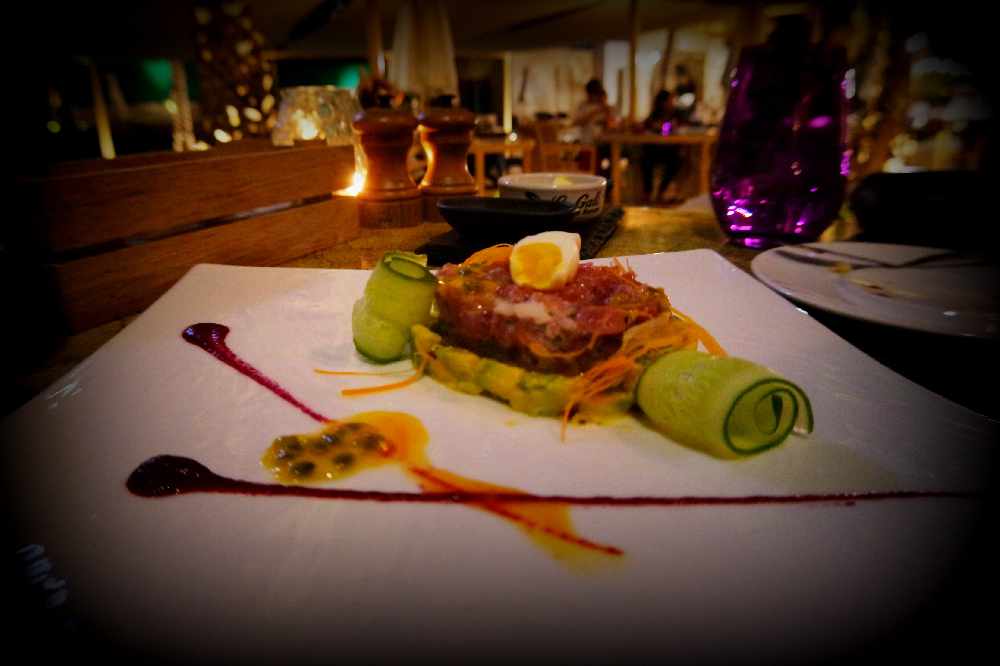 So onto the main course. Ribeye (300 gm) steak Primecut Waggu Ribeye grade steak served with vegetables and jacket potato. This was cooked to perfection and tasted divine.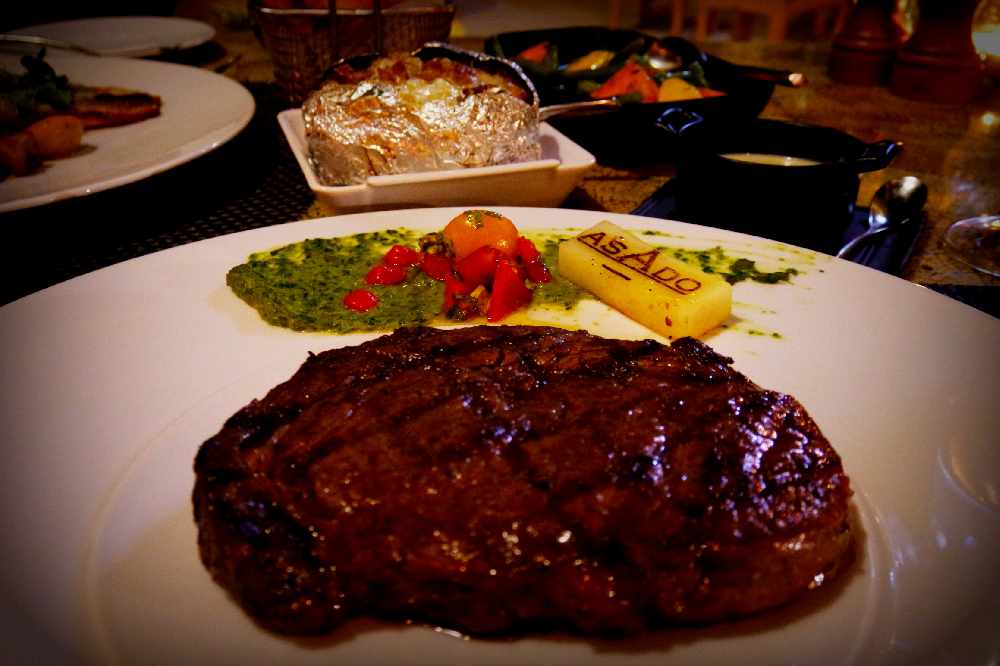 The other main course that we tried out was Seabass. It was pan-roasted in citrus coconut butter and came with sweet potato, pineapple herb. We also tried out a side of triple fried chunky chips, these are a must!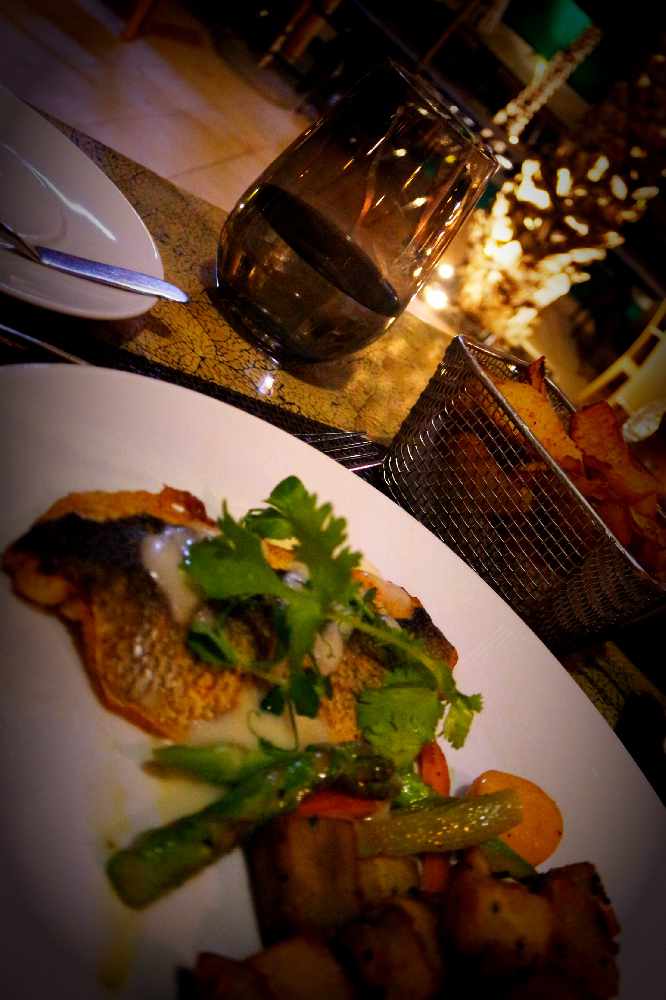 Asado surprised us with something quite special, Beef Su. This is the chef's own creation and he even came to our table to prepare the dish in front of our eyes. This was definitely a wow moment in the evening and looked great on Insta!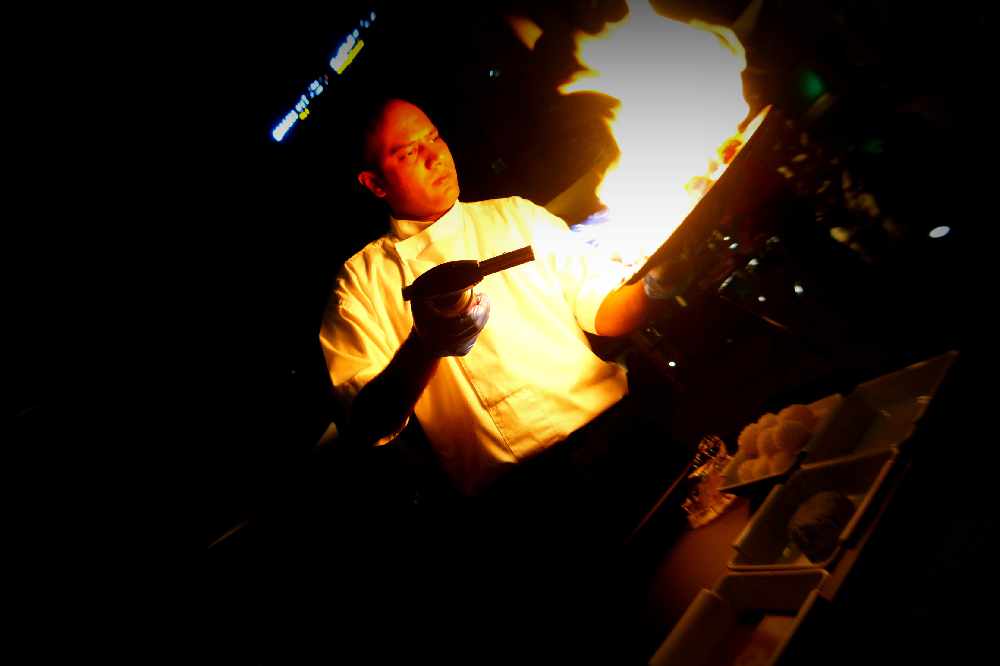 "Beef Su" once prepared looks like this and tastes so good!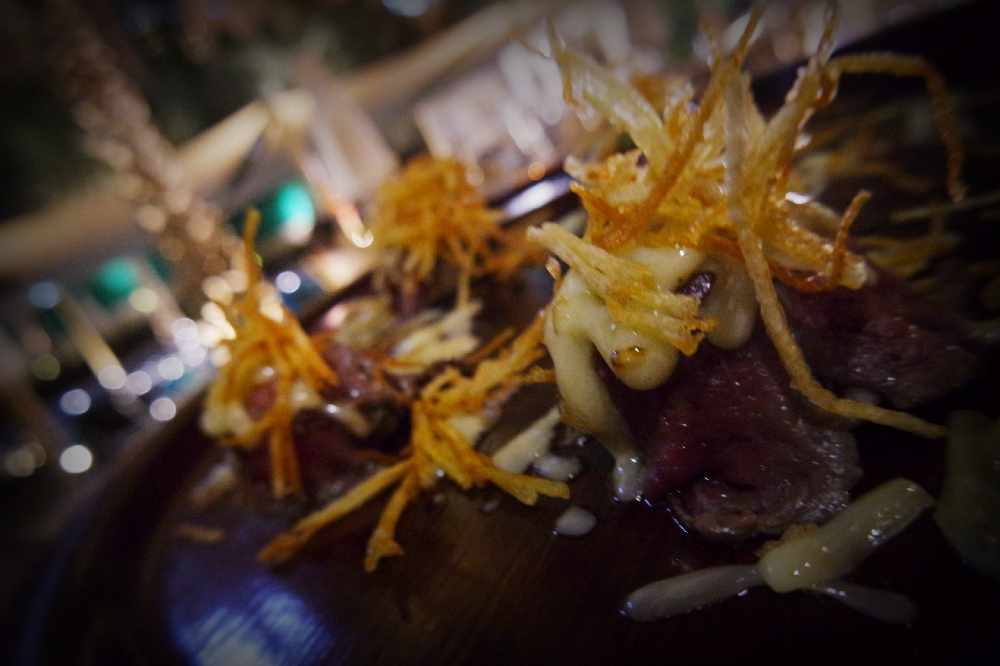 The starters and mains are generous, however, make sure you save room for dessert.
We had the Corn crème brûlée. This was the perfect dessert to finish with; the amount was just right and it was so deliciously sweet.