Where to celebrate Holi in Oman this year!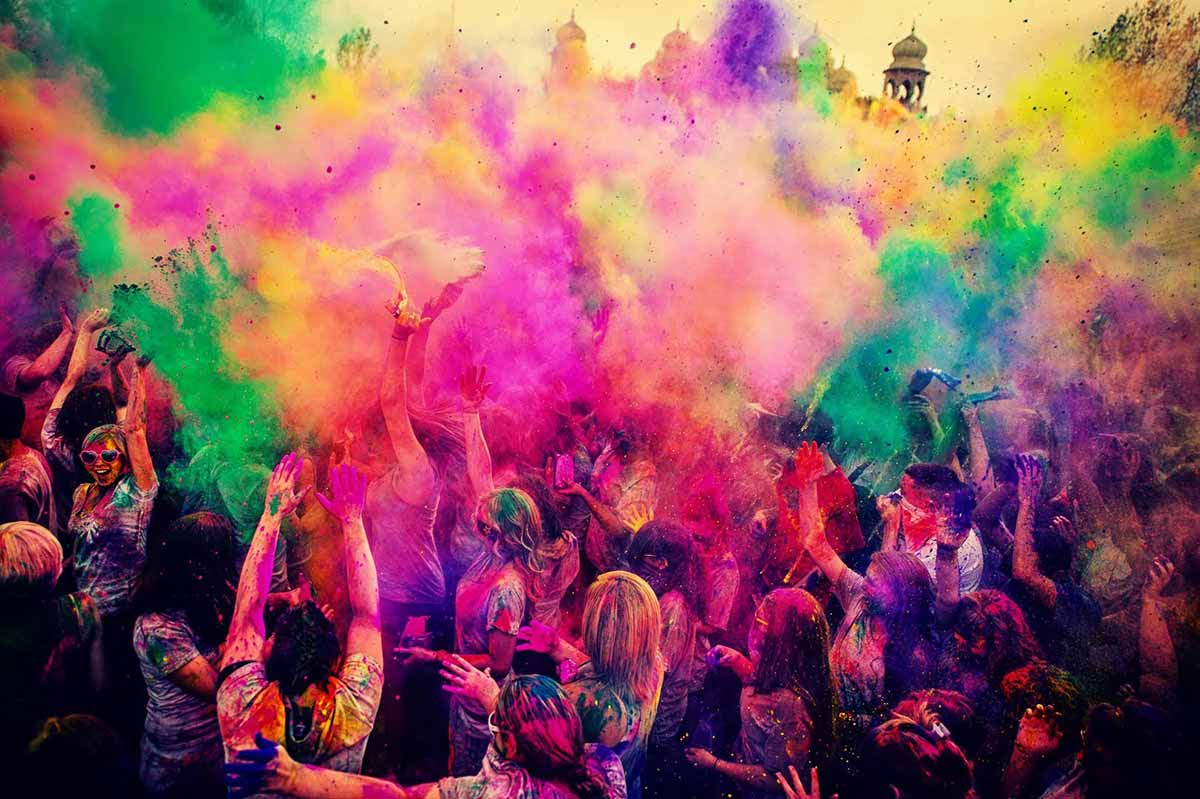 *Side note*: Sorry if you spell colour "color" - But I'm British, and will be spelling it correctly throughout this article :)
The festival of colour has arrived, and if you've never experienced Holi before - it is the MOST FUN you will ever have! Wear white, and get covered in colour without a care in the world. To us, that's the best way to spend a weekend!
If you're looking to get covered in colour, we've got all the info you need, and where to get colourful!
The Al Bustan Palace

When: 17th March - 2pm to 11pm
Where: Al Bustan Palace, Beach Lounge
What: Throw colour all over the sand at Al Bustan's Beach Lounge, as well as getting involved in rain dances, fire dances and live DJ performances! Food and beverages will be available, as well as water guns, organic colours to throw and much more! There is a dress code: White Casual!
Price: There is so much on offer at the Al Bustan Palace, the prices are as followed:
Couple: RO25 - 4 bags of organic colours, four free beverages and two water guns
Single: RO15 - 2 bags of organic colours, two free beverages and one water gun
Under 21s: RO10 - 2 bags of organic colours, and one water gun
For tickets, you can book them online here
Rang Barse Colour Fever 2017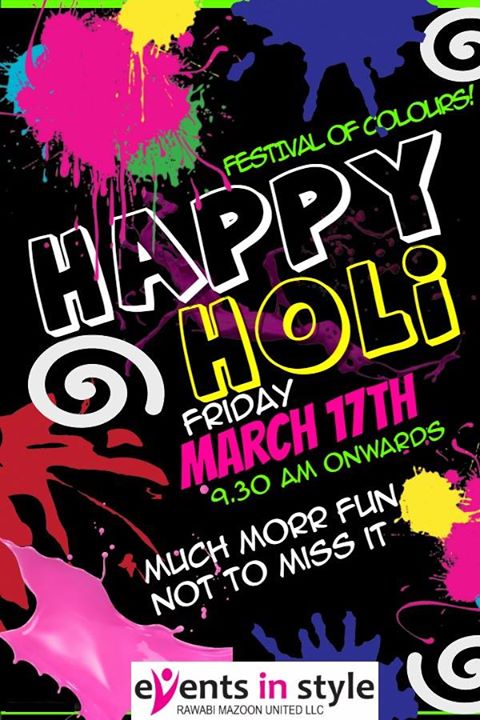 When: 17th March - 9:30am to 4:30pm
Where: Al Zahoor Gardens, Seeb
What: If you're not looking to have a late one, but still want to celebrate Holi, Eventz in Style have got you sorted. With organic colours being thrown all over the place, rain dances, water gun fights and a number of DJs performing there's plenty to do! And the best bit is that breakfast, lunch and evening snacks are provided.
Price: RO15 per person inclusive of your breakfast, lunch, evening snacks, organic colours, pool access, water guns and everything else!
There are only 12 tickets left for this event so get booking quickly! To book call: 92380382
The Grand Colour Fest 2017
When: 17th March - 2pm to 2am
Where: The Radisson Blu Muscat, The Lazy Lizzard
What: How do you fancy 12 hours of pure FUN? There's gonna be colour thrown everywhere, colour showers, water balloons, water guns, flame shows, a bonfire, and huge DJ line up!
Price: Ladies are free to get in, as well as kids below 15 years old, but you will have to bring ID to prove your age! Gentlemen, it will cost you RO12 to get in, but with that, you get one free drink and two pouches of colour!
For more info and VIP bookings you can call: 96584858