It's a bit chilly in Oman right now... here's why!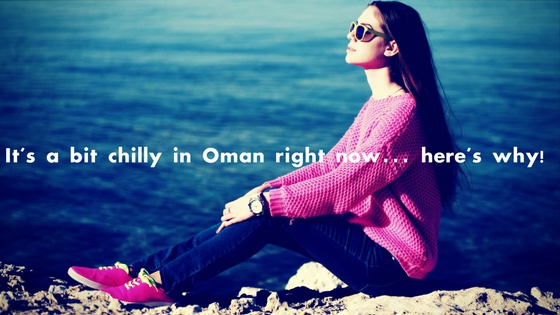 It's been predicted that temperatures here in Oman will drop over the next few days because of northeasterly winds blowing through the Sultanate.
It's been said that this is due to a tropical storm based in the Arabian Sea which is said to be moving away from the Sultanate however it's believed that this is causing the weather change that's happening right now and that's why it's feeling a little cooler than normal.
The storm is likely to intensify and move towards the centre of Arabian Sea within the next 24 hours without any effect in Oman.
Time for a sweater we think!