There's a special menu at Shangri-La Al Husn this weekend...
Le Couvent des Minimes Menu is currently on offer at the Sultanah Restaurant - Shangri-la Al Husn Resort & Spa (5–8 September 2018).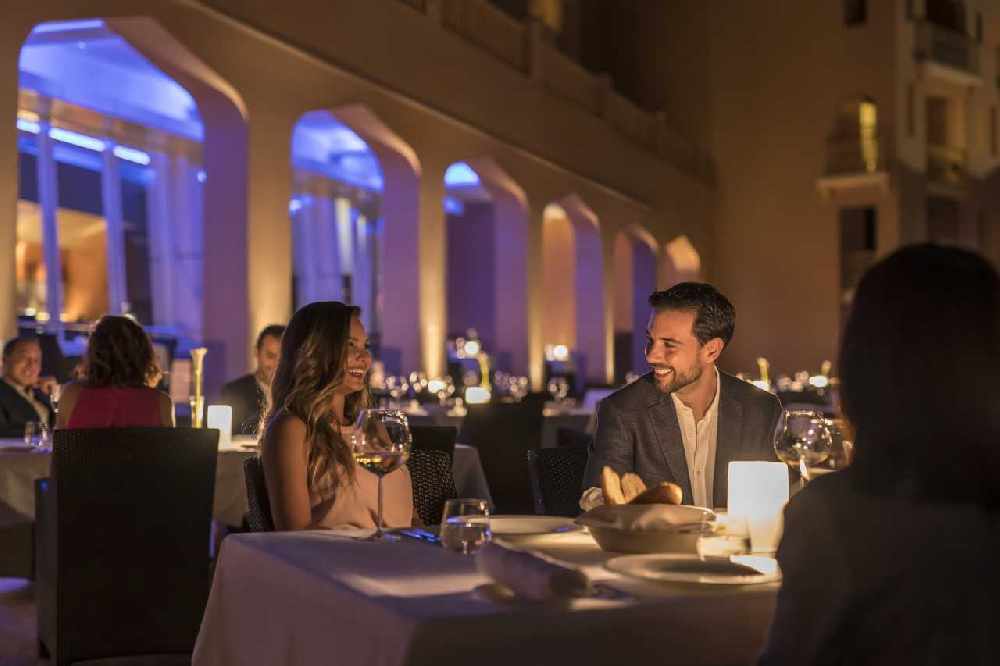 Michelin star Chef Jérôme Roy has flown to Oman from France for this exclusive event. This is the first collaboration of its kind in Oman, an exclusive culinary partnership which highlights signature elements from the L'Occitane product range (Immortelle, Lavender and Almond) which are available at the resort's Hareer Spa.
Our very own George Ryland went along to check out this amazing 7-course menu.
Here's what she thought...
It's no secret I'm a big fan of the Shangri-la Al Husn Resort so when they offered me a free dinner from a Michelin star chef I made space in my diary (Netflix let me have the night off). Free food! This was food with a difference though - the Executive Chef Jérôme Roy has been flown over from Le Couvent des Minimes Hotel & Spa L'Occitane in France. Fancy. I wasn't sure what to expect from a menu using key ingredients (immortelle, lavender and almond) from a skincare product range. Turns out Michelin starred chefs know what they are doing! Who knew. Personal favourites were the 'Roasted Provencal lamb chops with lavender chickpea cream, crepe and Forcalquier saffron' and the 'Lemon cocktail cedrat biscuit, cream, sorbet, foam and crystallized zest'. I even liked the Nyons black olive nougat which was unexpected since I am a staunch opponent of olives. The presentation was amazing and I'm all for being spoilt with fancy food. It's a yes from me.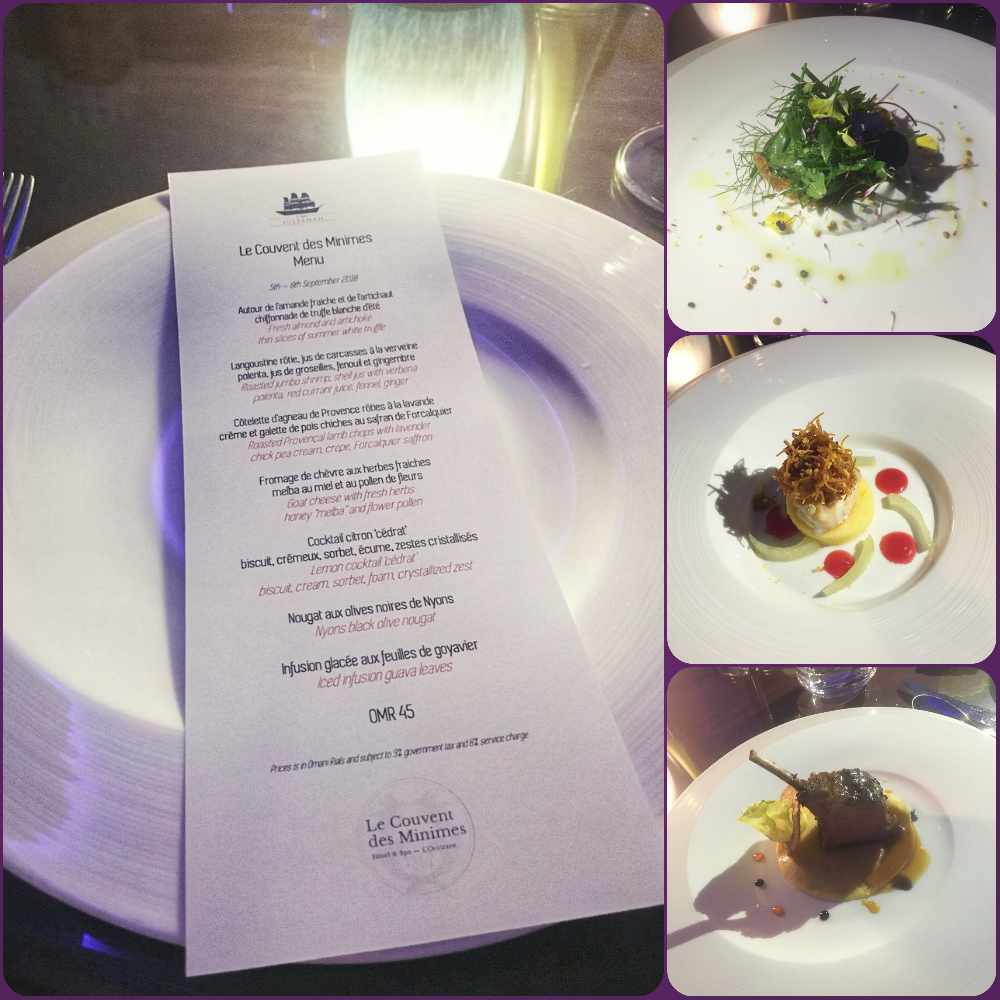 Also:
To celebrate the collaboration, Hareer Spa by L'Occitane is selling vouchers for the "Journey to Provence" 120-minute treatment consisting of a 60-minute Aromachologie massage and 60-minute facial of choice.
The gift vouchers will be available to purchase at Sultanah restaurant from 5-8 September.

Hareer Spa by L'Occitane voucher enquiries: +968 2477 6801
Restaurant bookings: +968 2477 65 65.