Nintendo Labo now in Oman
If you're into gaming you'll already be aware of the Nintendo Labo and no doubt you've been eagerly awaiting its launch.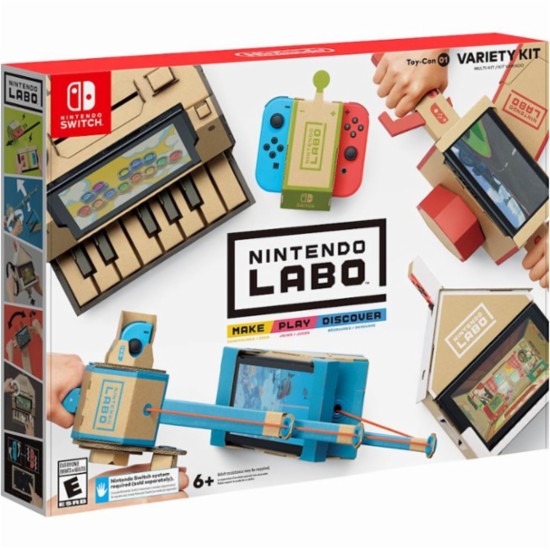 Here's how it works...
Who knew that a piece of cardboard could be so much fun!
Check out what these kids thought...
Wanna get your hands on a Nintendo Labo it available now in Oman!
It costs 34.50 OMR for the Nintendo Labo kit.
Check out GEEKAY GAMES in OMAN AVENUES MALL or online HERE
This looks fun right...
We want one!!!
It makes a GREAT CAT TOY!!!
. @NintendoAmerica #NintendoLabo has an RC Car kit with auto follow mode. It makes a great cat toy. You can see at the end of this video that Mochi's reflective eyes make a good target. #NintendoCats #CatToys pic.twitter.com/0F3Jti5ngU

— Tom Wagner (@honus) April 22, 2018