Offset Gets a "Kulture" Tattoo on His Face
Offset's taken his love to a whole other level.
On Saturday, Offset got a new cheek tattoo. He had Kulture's name along with a rock star angel tattooed on his face. Kulture, of course, is the name of his and Cardi B's baby girl.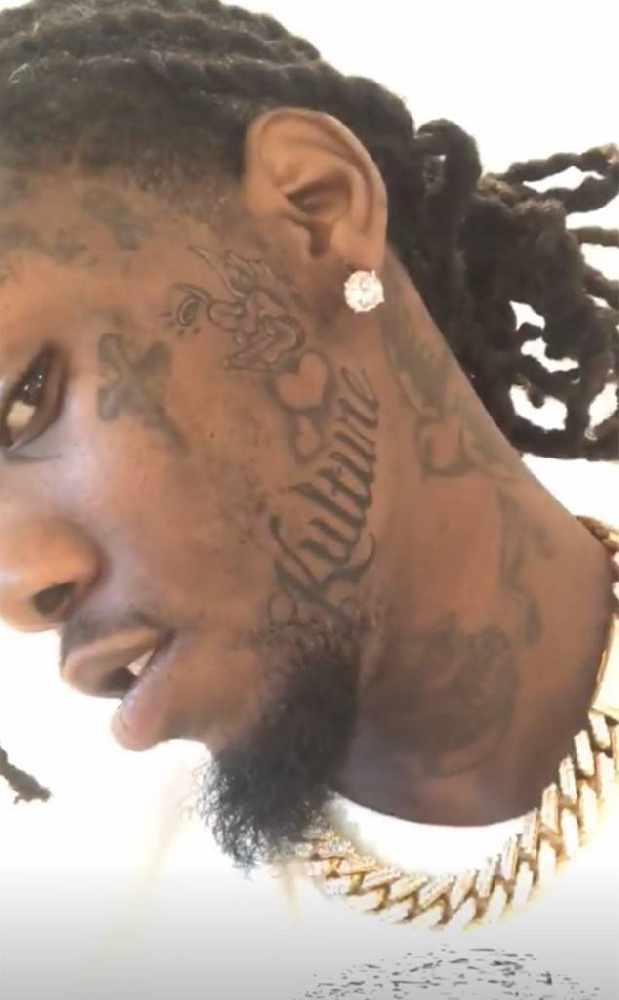 He posted the above pic on his Instagram stories.
This isn't the first name tattoo that he's had done. Back in January, he got a tattoo of Cardi B's name on his neck not long after that he proposed and the couple secretly wed last September.