PrettyMuch the next BIG THING?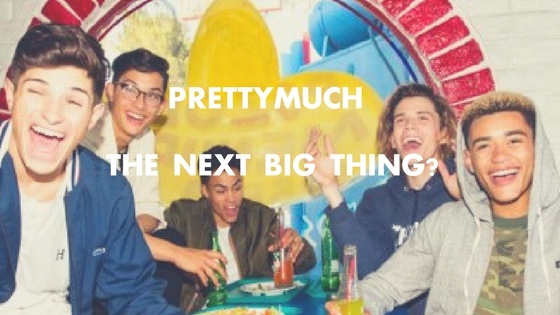 We are so excited to share this with you.
PrettyMuch is the new boy band brought to you by Simon Cowell.
Since One Direction announced that they were having a break there's been a big hole in the boy band department so imagine our excitement when we heard about PrettyMuch.
The band is made up of four guys from Canada/USA, Austin Porter, Brandon Arreaga, Edwin Honoret, Nick Mara and Zion Kuwonu.
They've just released their debut single which is written by Savan Kotecha, who also wrote for 1D.
We're really liking "Would You Mind".
What do you think, are PrettyMuch the next BIG THING?