Ray's Bagels
Finally, a place to get yummy fresh bagels here in Muscat!
Ray's Bagels just recently opened up in Ghubrah. We went along to check it out.
Ray's Bagels has the best Instagram account! If you're looking for LOLS definitely follow them.
Ray is from Oman and she saw a gap in the market and realized that Muscat needed bagels!
Ray's Bagels strives to use local produce to make amazingly tasty bagels and treats and the team strive to bring something new and fresh to the market.
When we walked into Ray's we felt at home. The decor is fresh and sleek and the staff are super friendly. We tried out the salmon and cream cheese bagel and it was so good! At the time we also were feeling slightly under the weather and both of us were suffering from colds - #WeatherChange. The iced ginger and honey Tea is a must try its full of the good stuff and pretty tasty!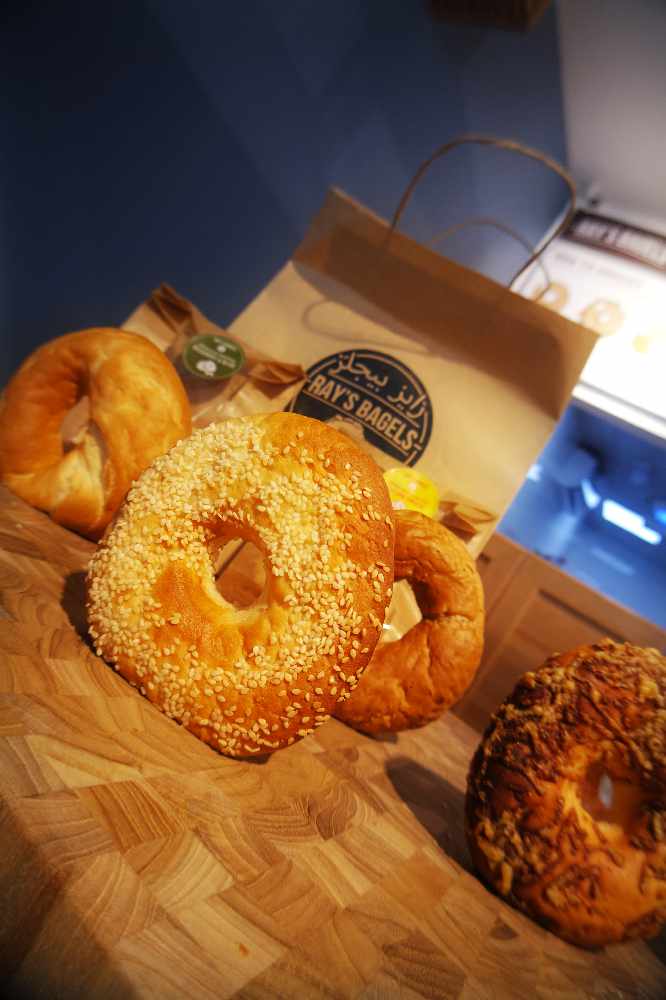 Find out all about Ray's Bagels https://raysbagelsmuscat.com/