Russell Peters is coming to Oman!
Award-winning comedian, actor and writer Russell Peters is coming back to Muscat this June!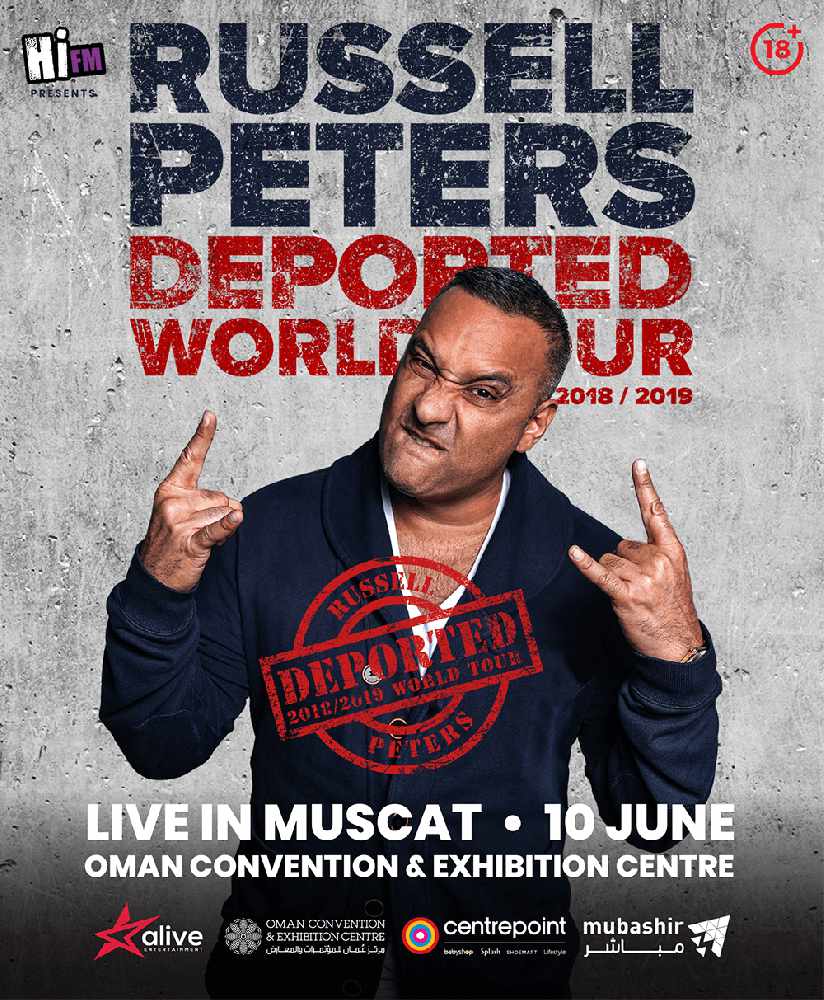 His DEPORTED WORLD TOUR is stopping off at the Oman Convention & Exhibition Centre on Monday, June 10th for one night only! His last tour travelled to over 26 countries with over 200 performances and more than 300,000 fans came to see him.