The 47th National Day Holidays announced.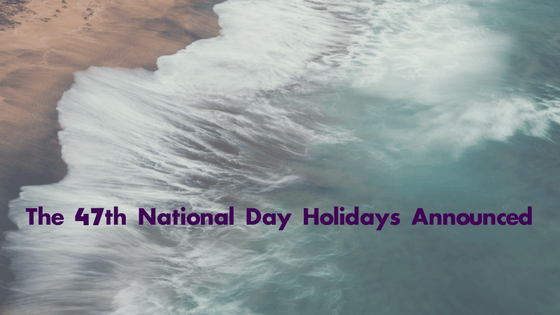 The holidays to mark the occasion of the 47th National Day have been announced.
It has been decided that the Sunday & Monday 3rd/4th December will be holidays for all public and private sector.
Also, the 5th December will be official leave for the private sector for The Prophet's Birthday (PBUH).
A long weekend for all!