The zit stick everyone's talking about...
We've all been there. It's the night before a big event, date night or formal meeting at work, you look in the mirror and see a massive great spot right on top of your nose!
You could grab the concealer or you could look at the zit zapper that everyone's talking about!
Introducing the Zit Stick by Glossier. Launched just a couple of days ago this is one of the most talked about skincare products of the moment.
We already love Glossier as their Instagram feed is awash with beauty products that every girl would want in their makeup bag.
However, this Zit Stick was brought to our attention by the fact that is claims that within 24 hours 4 out of 5 people who tested this product said that swelling was eliminated and pimples healed faster than normal.
For the beauty geeks out there...
Here's what zit-fighting ingredients you'll find in this pen. There's a combination of 5% benzoyl peroxide to help kill the germs and capryloyl salicylic acid a less irritating derivative of Salicylic Acid these are both spot fighting ingredients. The Zit Zapper also has glycerin to help keep moisture and Niacinamide to brighten the spot area.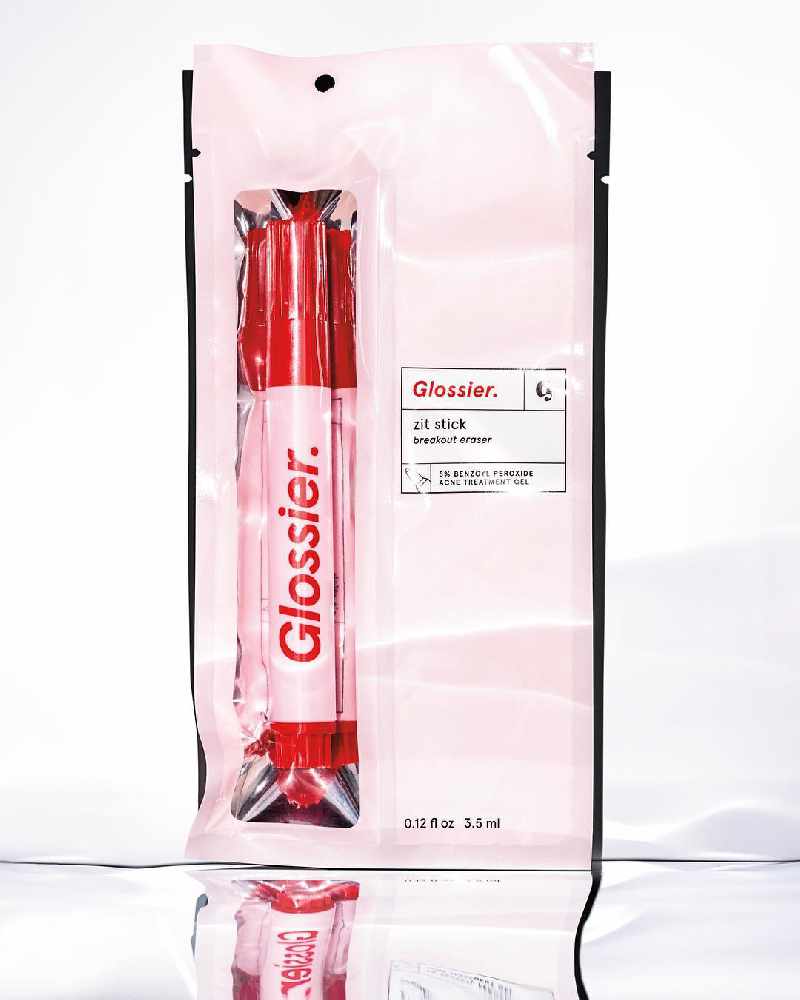 We don't know about you but we think this sounds like a must-have for emergency spot situations!!!