Unicorn Eyeliner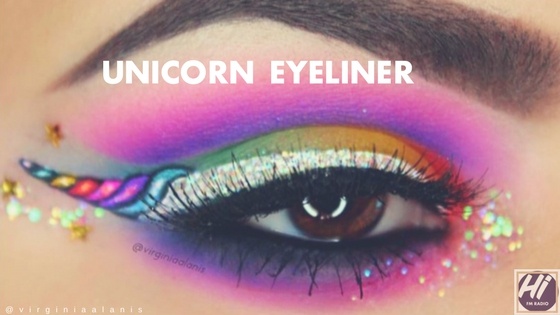 We just had to share this with you. Yes, it is a thing!
Unicorn Eyeliner and unicorn themed makeup is hot right now this designs from @virginialanis. All our favourite Beauty YouTubers are loving anything and everything unicorn themed. There's unicorn makeup brushes, unicorn highlighter and now unicorn themed eyeliner tutorials online.
Sparkly makeup and unicorn themed makeup seems to have become big news over the Summer so far, and we think that's more than likely because of all of the Summer Music Festivals and Festival style.
If you want to learn how to do incredible eye makeup, you need to watch this YouTube video. We were blown away by the creativity.
Do you want to check out more unicorn Eyeliner pictures? Then go to our Pinterest Page and follow our boards.