Coronavirus: Oman closed all air, sea and land borders
The Supreme Committee for dealing with Covid-19 have met to discuss the new strain of Coronavirus.
Tuesday 29th, December 09:50 update:
Borders are now open!
Monday, 21st December 20:00 update: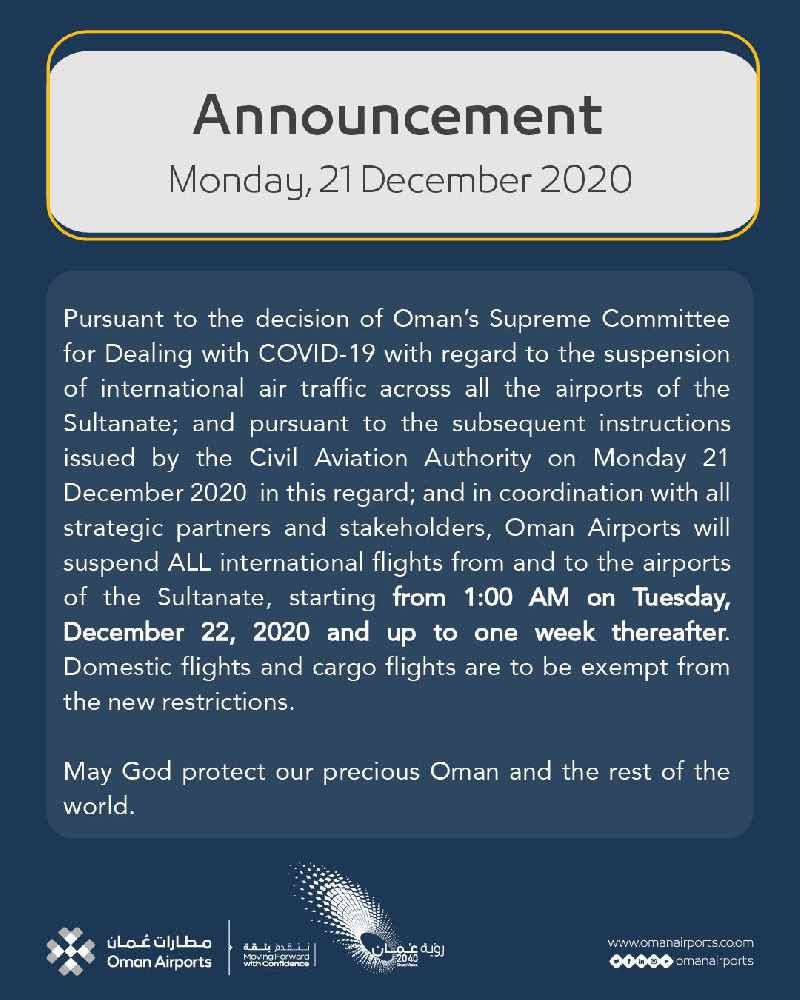 Monday 21st December 15:00 update:
Following the epidemiological situation of the new coronavirus strain, Oman has decided to ban entry to and exit from the Sultanate through various land, air and sea borders, from Tuesday 22nd, December for one week, excluding shipping planes, ships and trucks.