Coronavirus: Sixth package of commercial activities to open
The Supreme Committee for dealing with Covid-19 met on Tuesday, 25th August and decided to reopen the sixth package of commercial and industrial activities.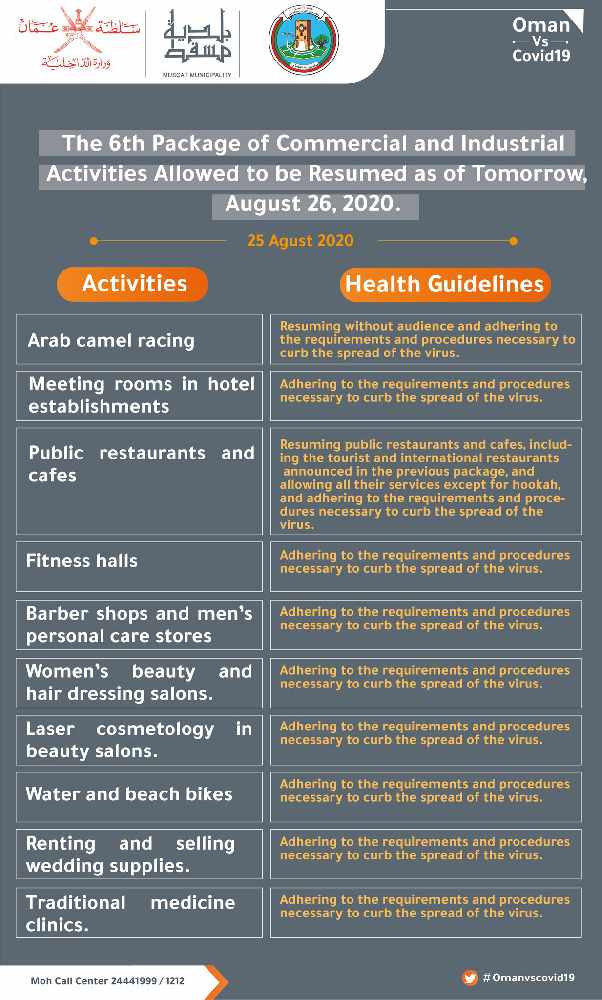 This includes barbers and beauty shops, starting Wednesday, 26th August. These companies can open as long as they are adhering to the health requirements and precautionary measures set for each activity.