Coronavirus: Tarassud app
You can now download the 'Tarassud app' from your app store and keep up to date with all the latest developments regards the Coronavirus (COVID-19) here in Oman.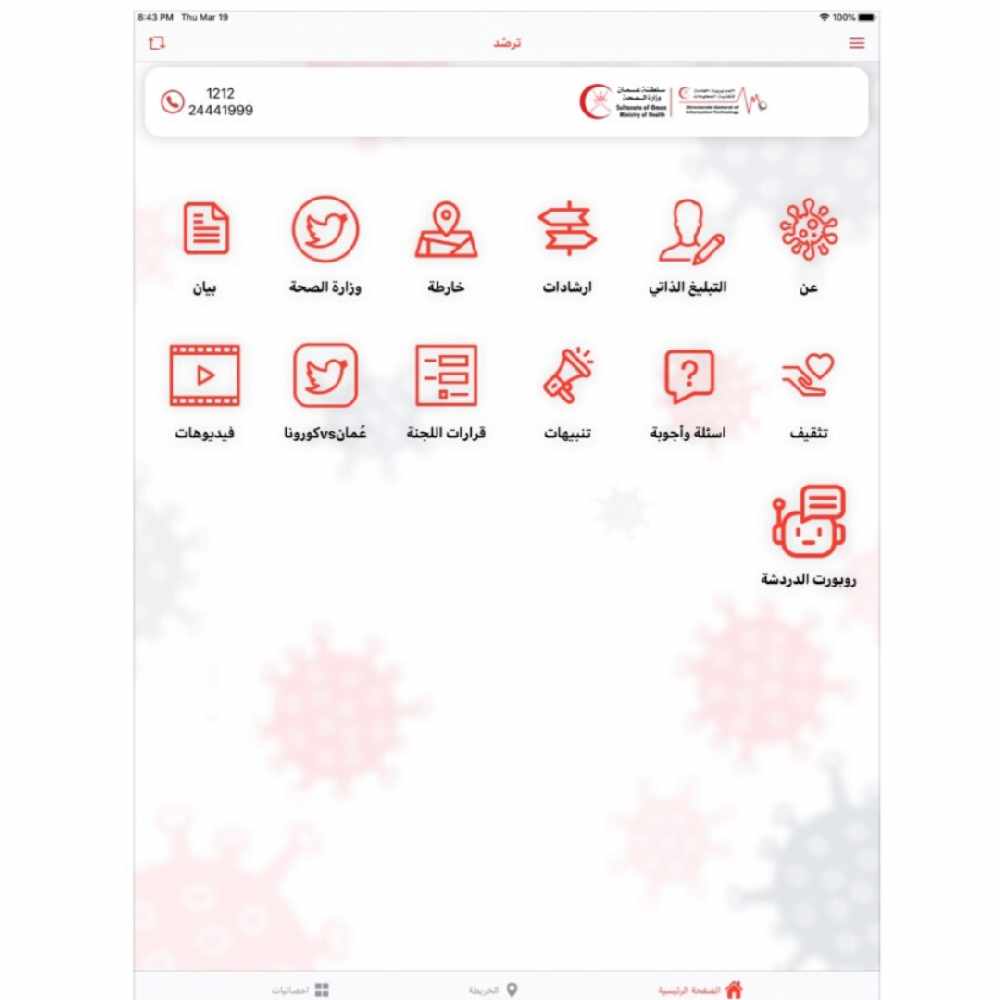 The app does the following:
Keeps you up to date with the number of Coronavirus cases and recoveries and deaths across the Sultanate and across the GCC.
There's a chatbot on the app to answer all your Coronavirus questions.
You're able to self report your symptoms.
There's information on there from the Ministry of Health.
Information about Coronavirus for you to read.
Questions and answers to do with Coronavirus are answered.
All the latest decisions to do with Coronavirus here in Oman.
Find out about the #Covid19 Data Operations Management Center and "Tarassud" application to keep track of #Coronavirus developments in the Sultanate.#عمان_تواجه_كورونا pic.twitter.com/YEQ3DIePrp

— (Oman VS COVID19) عمان تواجه كورونا (@OmanVSCovid19) April 6, 2020
FIND OUT MORE HERE
DOWNLOAD THE APP