Coronavirus: The Supreme Committee discussed travelling abroad
The Supreme Committee for dealing with Covid-19 met on Monday 13th, July and discussed Omani nationals who have requested to travel abroad. They have confirmed that they can travel however, they must agree to follow the precautionary controls at the airports and return once their reason for travelling overseas has been met.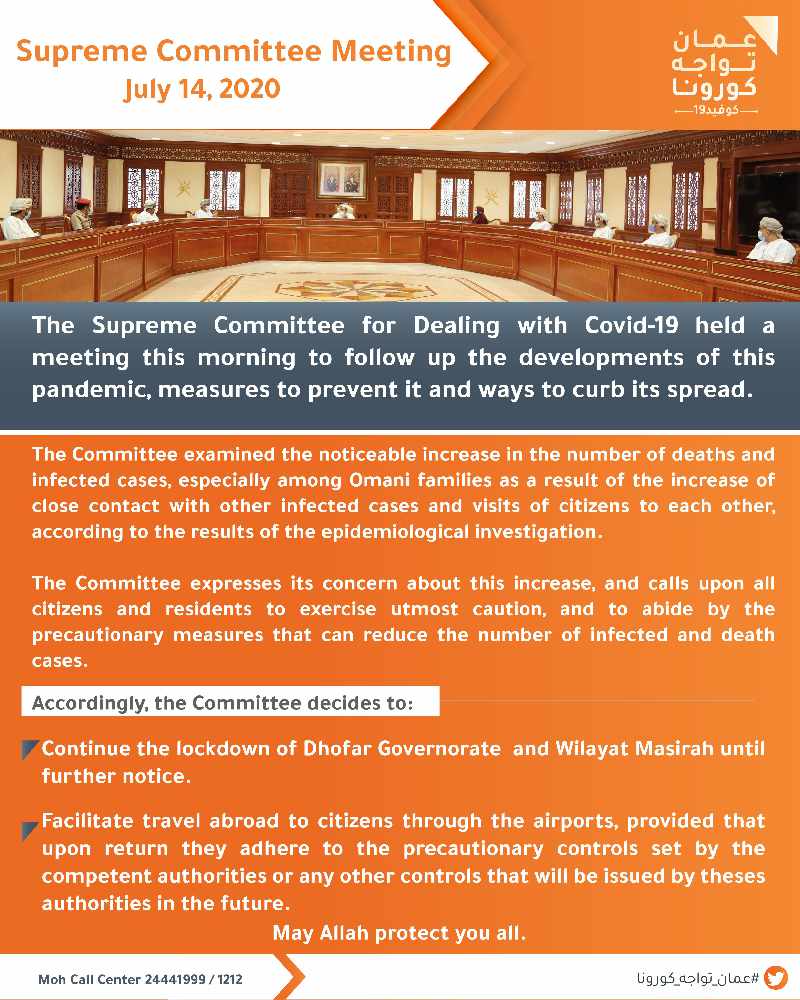 The Supreme Committee has also expressed its concern at the rising number of cases among citizens and residents and has asked everyone to take caution during the pandemic.