15 realities you face when your AC is broken/off in Oman!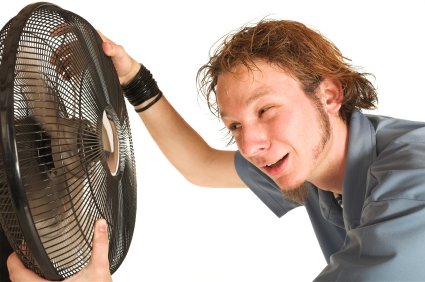 There's no denying it, we live in a hot climate! Winter seems to be slipping through our fingers quicker than we thought, and the AC might already be back on for some! But what about when it breaks, or you've forgotten to turn it on? Here are the realities you face when your AC is broke in Oman!
1: You're frustrated
You know you're going to have to fork out some cash at some point, either to fix your AC or buy a fan
2: You're confused
You don't deserve being stuck in this heat, what has the world ever done to you? Now your AC is broken and you can't do anything about it
3: When you think you'll be okay without AC
But 5 minutes into your no AC journey, you're reminded of that Sauna you sat in 6 months ago.
4: When you come home after work
And your AC has been off all day
5: When you wake up from a nap and forgot to turn your AC on
6: When you get in your car
7: When you get in your car and it's been parked in the sun
8: When you get in your BLACK car with leather seats
9: When you turn your AC on and it's not cooling you down quick enough
10: When you're waiting for the AC guy to come and fix your unit
11: When you can't take it anymore and get in your car
That has air conditioning
12: Then you remember your cars been sat in the sun all day
13: When your last resort is to sit with the fridge door open
... Or closed! We're not judging!
14: You try and have a cold shower
15: But the cold tap is hot too