Adele was surprised by a celeb at one of her shows
'Weekends Wirth Adele' are in full swing in Vegas and last weekend Adele had a HUGE star in the audience.
To Adele's surprise, Shania Twain was watching one of her Vegas residency shows, however, Adele had no idea she was there.
Adele posted on Instagram her surprise at being shown a photo of Shania rocking a hat in the audience.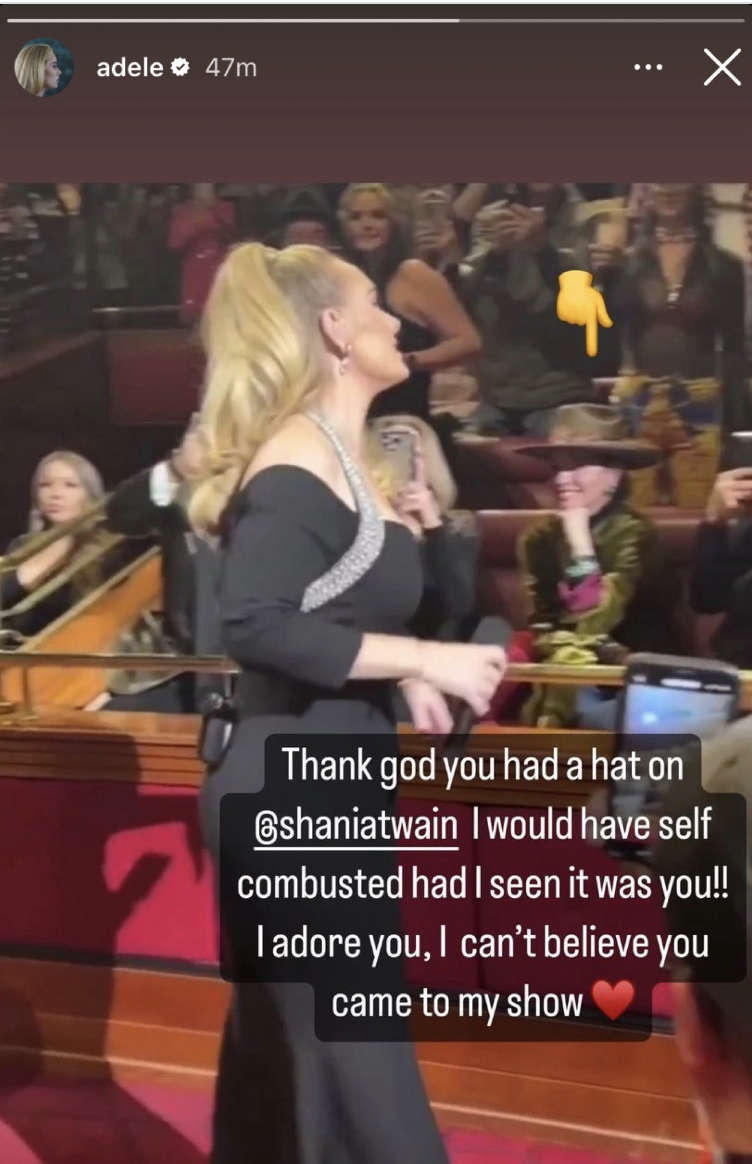 To be fair we wouldn't have spotted her either!