Amazing National Day artwork!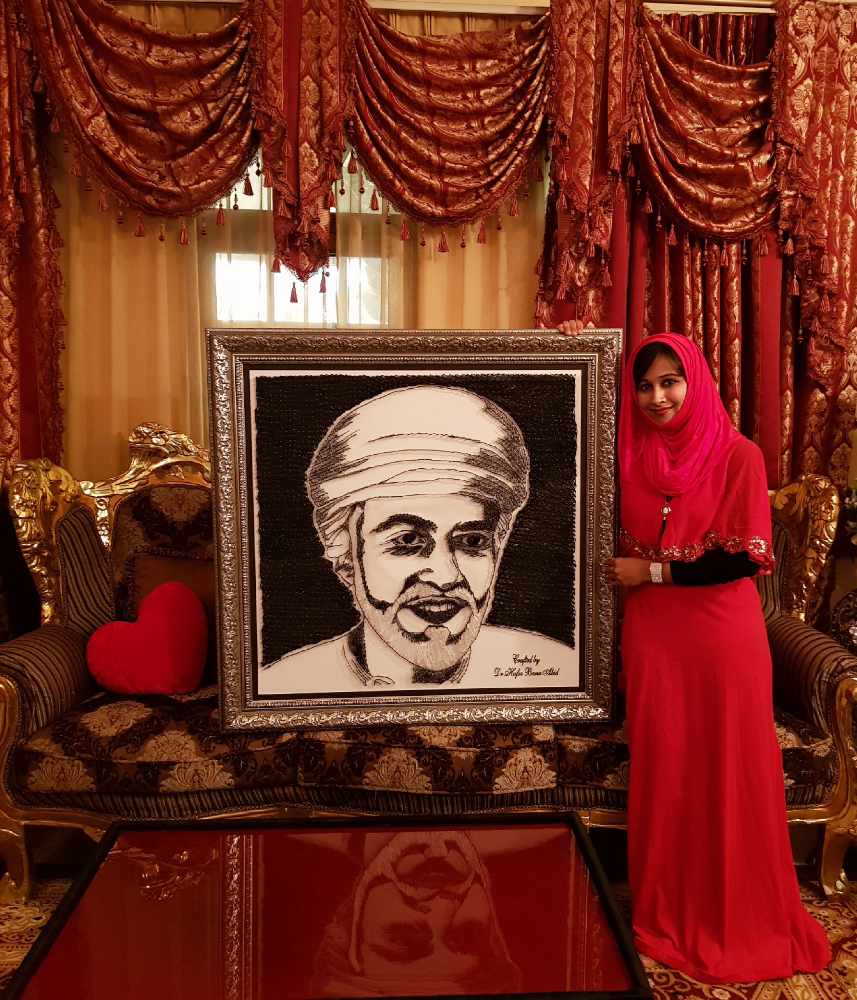 Dr.Hafsa Banu Abid created this amazing portrait of His Majesty Sultan Qaboos bin Said just in time for the 48th National Day.
It took Hafsa 3 months to make the artwork out of yards and yards of string and almost 5000 nails.
See the video below showing the detail of this stunning artwork...