An Omani cyclist is riding over 6000km!
We get tired just taking our trash down to the bin, so we're amazed at how this is even possible!
Sulaiman Saleh Salem Maawali from in Dakhliyah loves cycling long distances and to mark Oman's 48th Renaissance Day he's travelling over 6000km from Muscat to Europe!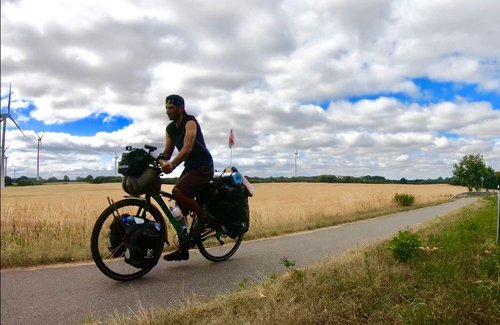 He set off from Muscat on June 20th and he will be touring 18 countries including France, Belgium, Germany, Poland, Lithuania, Latvia, Sweden, Switzerland, Denmark, Netherlands, Luxembourg and Norway!
Sulaiman said, "My aim is to discover the world, spread the message of peace, promote Oman, make new friends and celebrate the Omani Renaissance Day which falls on July 23. I hope to complete the trip on September 30."
What a hero!