Ariana Grande takes us back to 2015
Ariana Grande back in 2015 released the festive E.P 'Christmas and Chill'.
Ariana shared a photo on Instagram with the 'Christmas and Chill' album cover this morning, however, she has since deleted the post.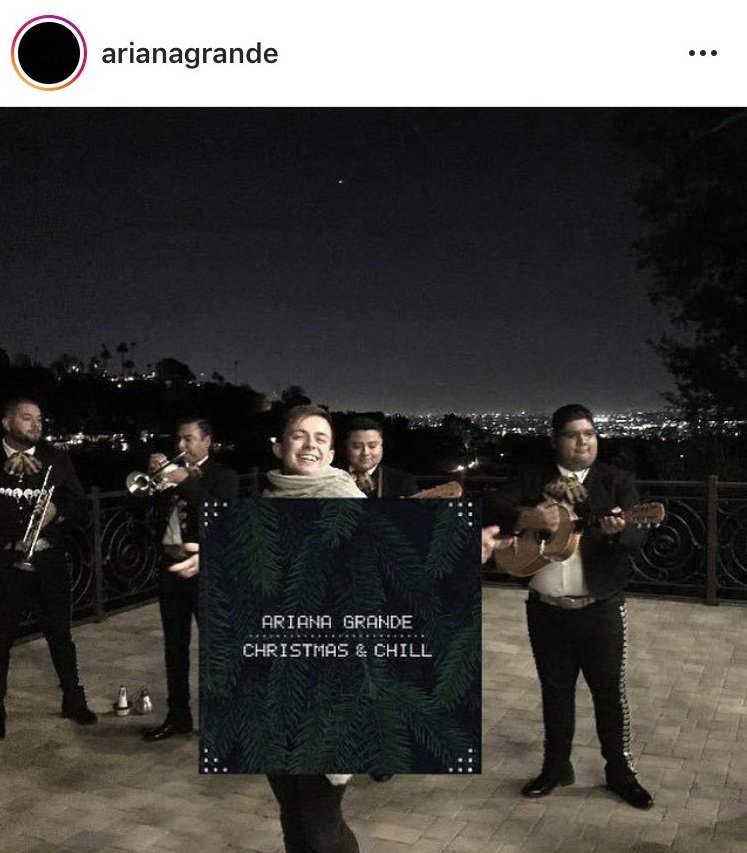 Fans on Twitter have noticed that the E.P was doing very well in the charts, so maybe Ariana is waiting until it's number one before re-sharing the Instagram post.
"Christmas & Chill" has reached a new peak of #2 on iTunes US, nearly four years after its release!🎄 https://t.co/hAlwQBjkoV

— Ariana Grande Today (@ArianaToday) November 11, 2019
Festive Ariana is definitely in full swing as the 'Sweetener' singer sang hits from the festive E.P on her tour in Uniondale at the weekend.