Beauty Queen Muna Jama refuses to wear a bikini!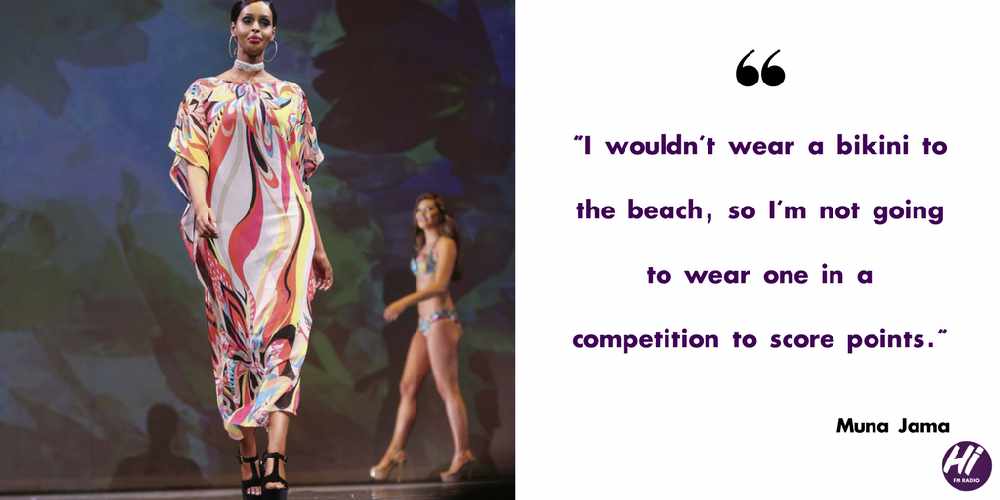 Muslim Beauty Queen Muna Jama entered the Miss Universe Great Britain beauty pageant and made history recently when she refused to wear a bikini as part of the competition.
Miss Universe Great Britain has a swimsuit section of the competition in which contestants are seen walking the catwalk in bikinis and swimwear.
Muna Jama approached competition officials and told them that she personally wouldn't wear a bikini on the beach, therefore she didn't see why she should have to wear a bikini to be part of the competition, with this the competition officials gave Muna Jama the option to cover up. Muna, therefore, chose to wear instead a beautiful bright kaftan accessorised with large hoop earrings, a choker and chunky black heels. This is the first time that a woman's worn a kaftan when taking part in the swimwear section of the competition, we think many other women will more than likely start following this example now Muna's changed things.
We think Muna looked amazing, love your style girl!