Billie Eilish has shared details about her upcoming album
Billie Eilish has kept tight-lipped over the details of her upcoming album.
She has already released the fantastic 'Therefore I Am', which we are loving!
But we have no idea when this album will come out and what it will be called.
Billie hosted a Q&A on Instagram where she got fans to send in questions, including what her favourite restaurant was (Crossroads) when her documentary is coming out (February 26th) and how many tracks there will be.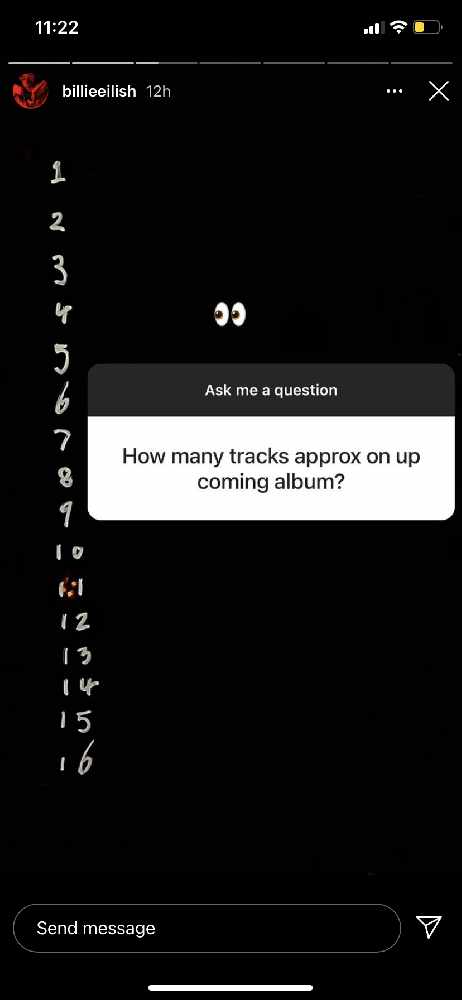 According to Billie, the album will feature sixteen tracks and we can't wait to hear it!