Britney Spears tries to end her feud with Jamie Lynn
After the success of the 'Free Britney' movement, lots of fans have been wanting to hear what Britney's younger sister Jamie Lynn has to say.
Good news, Jamie Lynn [who previously played Zoey in 'Zoey 101'] has released a tell-all book about her own life.
Jamie shared the news on social media:
"It's scary to be so openly vulnerable for the first time in my life, but this is MY TRUTH and MY STORY. I'm so thankful for all the love and support I am feeling today, and I can't wait for y'all to read the full book 🤍"
However, stories in the book feature Britney which has not got down well, with Britney herself:
After Britney responded publicly to some of the stories told in the book, Jamie Lynn also responded publicly with a lengthy justification: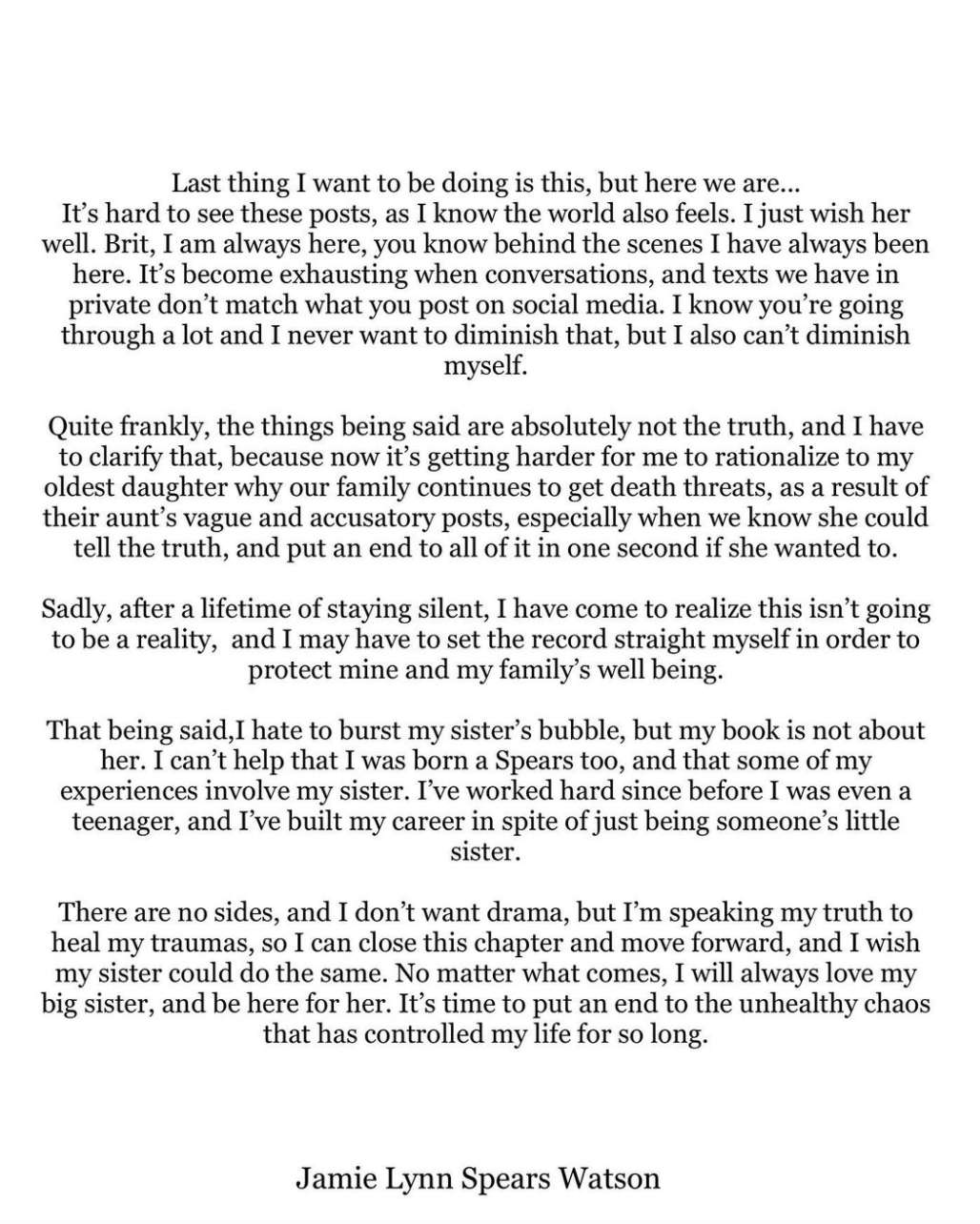 It seems either someone has interfered, or Britney has decided to take a step back as Britney responded with a four-page tweet explaining that she will always love her sister 'unconditionally' and that she had a lapse in her judgement regarding the contents of Jamie's book.
Let's hope this means the end of the feud for the sisters.