Chasing Camel Trails in Oman!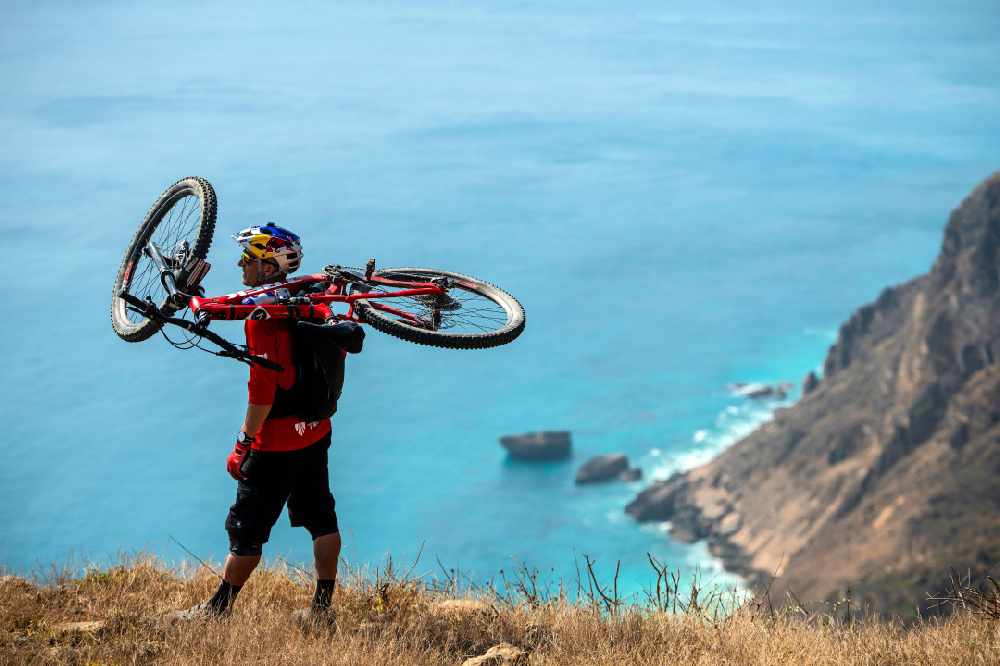 Mountain biker René Wildhaber decided to come along to Oman and literally follow in the camels' footsteps. Cool right?
Yup, René visited Salalah and spent his time chasing camel trails on his mountain bike.
For a few months each year, as the monsoon season pays Salalah a visit, camels wander around the wilderness, creating winding paths. Swiss mountain bike enduro rider René followed in the footsteps of the camels, on some of the most exciting routes the region has to offer.
Wildhaber said, "I expected a desert, only sand, but then I found mountains here and it's really nice, like at home but without snow."
"On the trails here, you see a good variation of inclination, so the camels sometimes like to walk steep, and sometimes they go flat. They are the trail builders here," he adds.
In the week-long adventure, René rode for 7 kilometres, for nearly 10 hours every day, in an average temperature of 26 Degrees Celsius.