Cardi B's daughter Kulture has more followers than you!
Cardi B recently announced that she and her husband of three years (Offset) were getting a divorce.
The pair have a two-year-old daughter together called Kulture.
Cardi B has now set up an Instagram account for her daughter Kulture...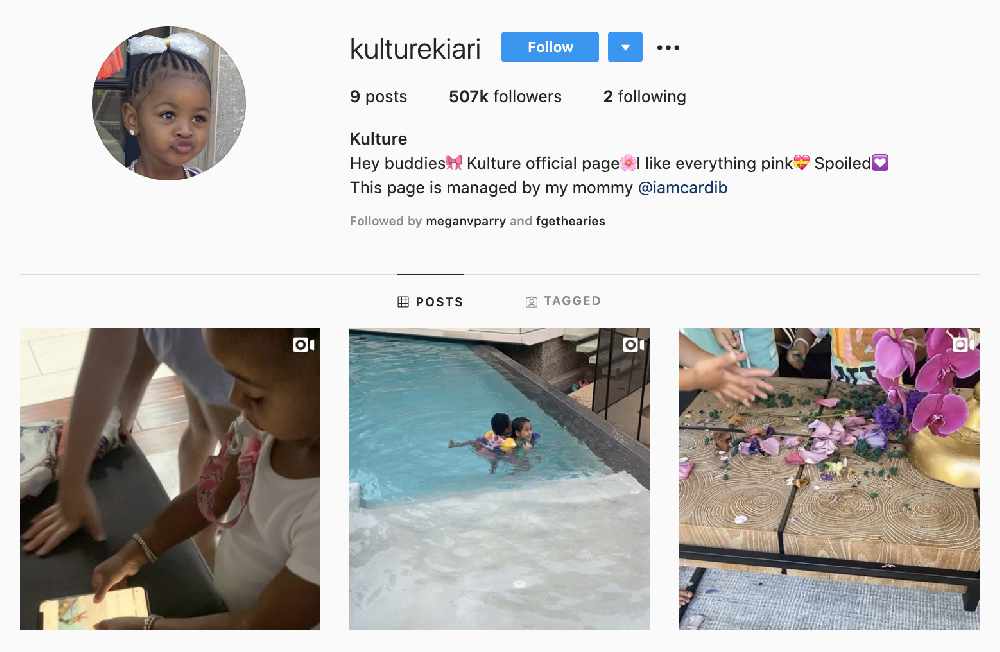 At the moment of writing this, the account has gained 507k followers within 24 hours.
Yes, a two year old is more popular than all of us!
We look forward to seeing what brand deals she signs up for!