Coronavirus: All domestic and international flights to be suspended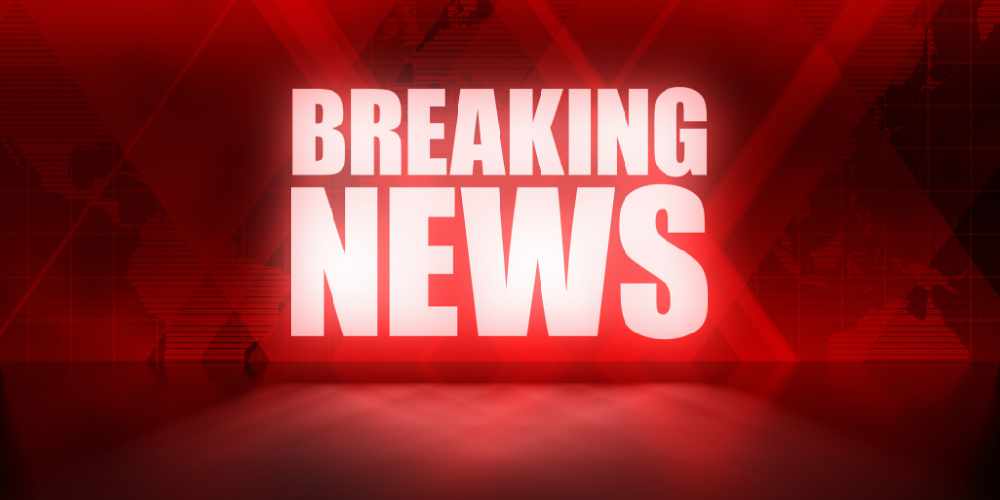 The Supreme Committee held a meeting today (24th March 2020) and many new decisions for dealing with Covid 19 have been made.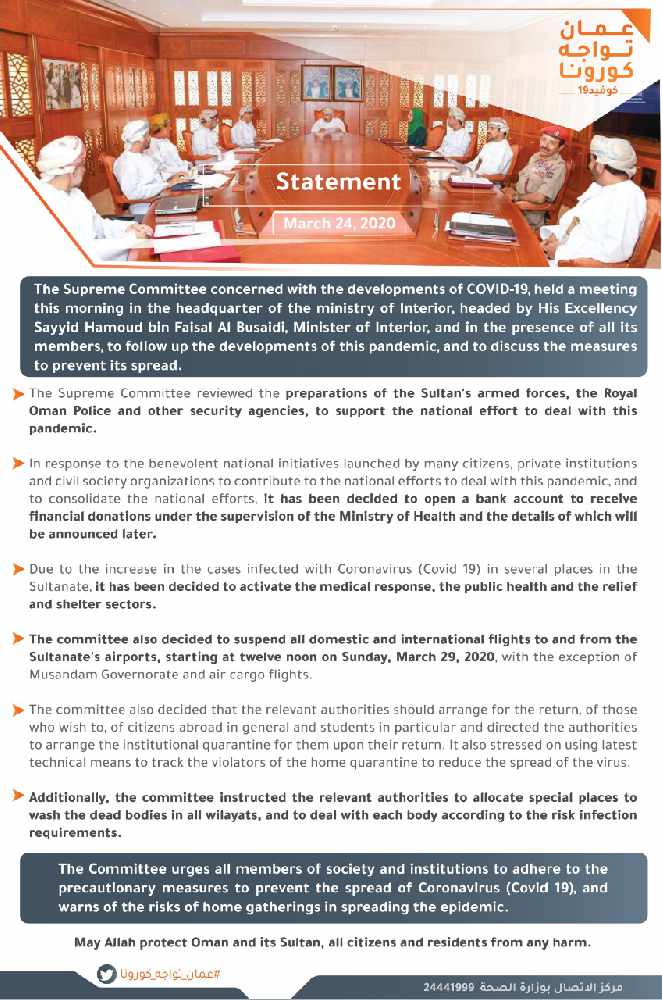 1. All domestic and international flights to and from the Sultanate's airports will be suspended, starting from March 29, 2020, at 12 noon. However, flights to Musandam Governorate have been exempted from this as well as cargo services.
2. The committee has directed the relevant authorities to arrange for the return of stranded citizens and students from abroad. The committee also directed the authorities to provide them with institutional isolation and to use the latest technical means to track offenders who are isolated and quarantined, to ensure the virus does not spread.
3. The committee has decided to open a bank account to receive financial donations under the management of the Ministry of Health. The Ministry has announced the details of this account (see below).
The Ministry of Health announces the bank account numbers through which you can deposit the donations for the endowment fund of supporting medical services to combat #COVID19.#عمان_تواجه_كورونا pic.twitter.com/bQh4Hvu6My

— عُمان تواجه كورونا (@OmanVSCovid19) March 27, 2020
4. The Committee called on all members of society and institutions to adhere to the precautionary and preventive measures including avoiding gatherings, including those at homes.
5. In view of the increasing number of cases of Covid 19 across the Sultanate, it has been decided to activate a special team with health staff especially to receive emergency cases and calls.