Food Festival in Muscat
Another great food festival in Muscat!
This weekend Crowne Plaza OCEC opened it's doors to a range of cuisines from around the world.
The event was a huge success with families filling the lawn with picnic blankets and feasting on a wide selection of food from vegan Indian delights, chicken feet, and caramel waffles.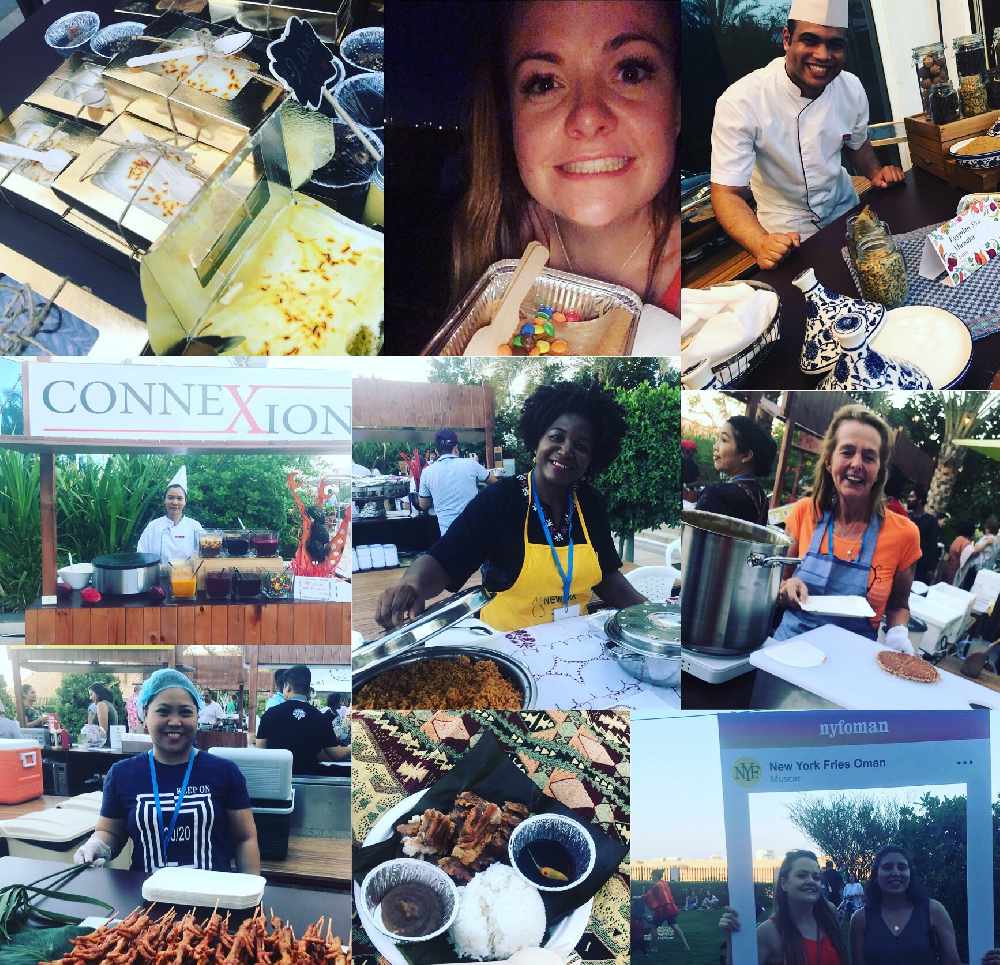 Rachel went down and helped herself to LOTS of free samples but finally chose the Filipino meat and rice, a spicy chicken burrito and a chocolate crepe before sitting down to listen to the music with a very bloated belly.