Forbes Revoked Kylie Jenner's Billionaire Status
Last year, "Forbes" named Kylie Jenner the youngest self-made billionaire ever.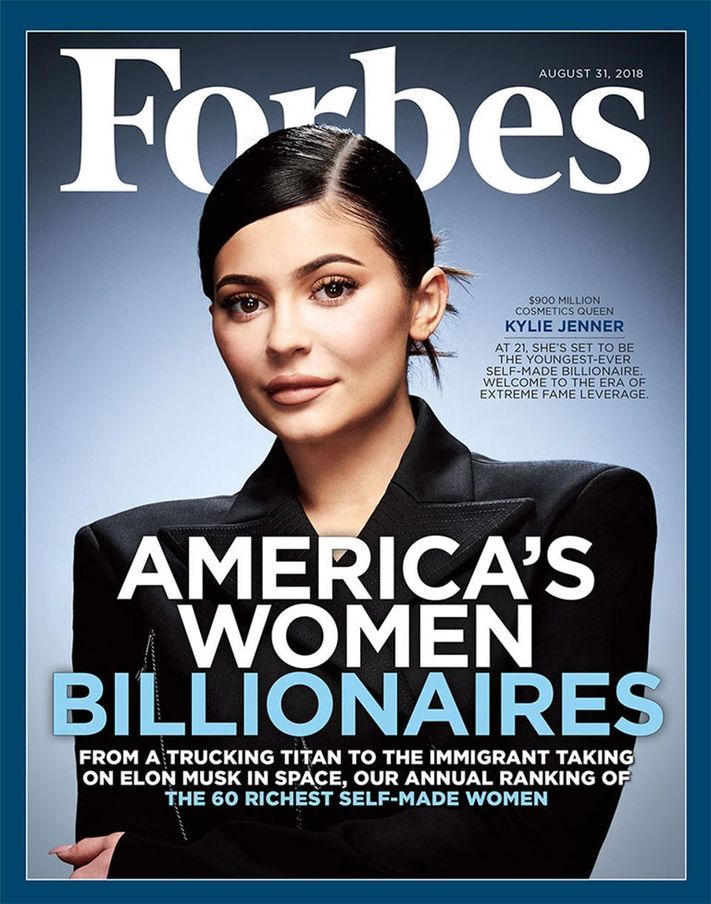 They have now revoked that title, and now claim she's been lying for years to inflate her own wealth. They posted an article accusing Kylie and her mom Kris Jenner of spinning a "web of lies" to make Kylie Cosmetics seem more successful than it really was.
They claim the tax returns she gave them were faked to make it look like the company's revenue was two or three times higher than it really was. Her actual net worth is just under $900 million. If it's true, that means Mark Zuckerberg still holds the title of the youngest self-made billionaire. He did it at age 23, and she'll be 23 this August, so the clock is ticking for her to catch up.
Kylie is denying she did anything wrong and is clearly not happy from these string of tweets:
what am i even waking up to. i thought this was a reputable site.. all i see are a number of inaccurate statements and unproven assumptions lol. i've never asked for any title or tried to lie my way there EVER. period

— Kylie Jenner (@KylieJenner) May 29, 2020
"even creating tax returns that were likely forged" that's your proof? so you just THOUGHT they were forged? like actually what am i reading.

— Kylie Jenner (@KylieJenner) May 29, 2020
However, she ended the Twitter string with this more positive tweet:
but okay 🤍 i am blessed beyond my years, i have a beautiful daughter, and a successful business and i'm doing perfectly fine.

— Kylie Jenner (@KylieJenner) May 29, 2020