8 Close Valentine's Getaways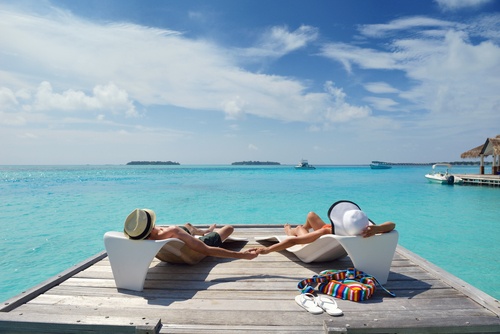 If you're planning on taking the plunge this Valentine's day, why not do it away from home? We've been surfing the interwebs for the best holidays that aren't too far from Oman, to make your Valentine's Day that extra bit special! Take a look below:
1: Goa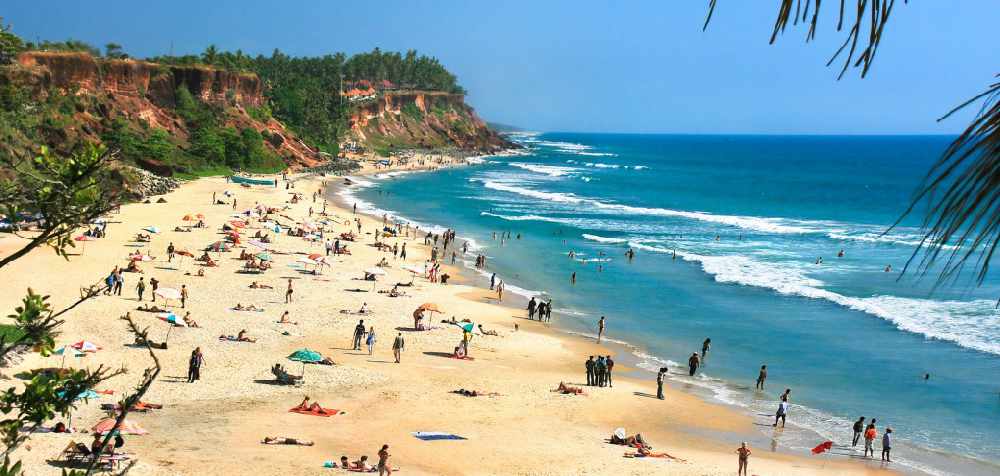 With a flight time of 3 hours and 5 minutes, getting to Goa is easy! Peak season is beginning to slow down, which means finding a hotel is going to be easier, and cheaper! Temperatures are a little hotter than Oman at the moment too, with a high of 32ºc most days!
Flights:
Flights to Goa can be as cheap as RO118, but Oman Air can get you there direct for 234
Hotels:
The DoubleTree By Hilton has prices as low at RO300 for seven nights at the hotel, but if you're looking for a beach resort in a prime location you could be paying over RO400
2: Dubai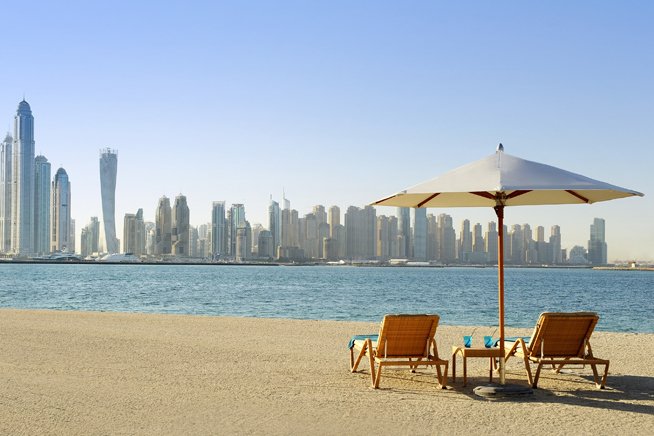 The flight is only 1 hour and 10 minutes away, but if you're not up for flying you can always road trip, that'll take about 4 hours and 30 minutes. Dubai has got restaurants left, right and centre, so it will be easy to phone up you and your partners favourite and plan something special!
Flights:
Flights now start from as little as RO53 with Emirates.
Hotels:
If you're looking for that 5-star luxury in the centre of town, you're likely to pay up to RO1000 for seven nights at The Westin Mina Seyahi. But if you look hard enough you'll find a good deal. Right in the centre of town, on Sheikh Zayed Road is the Four Points By Sheraton, seven nights there will set you back just RO300.
3: Maldives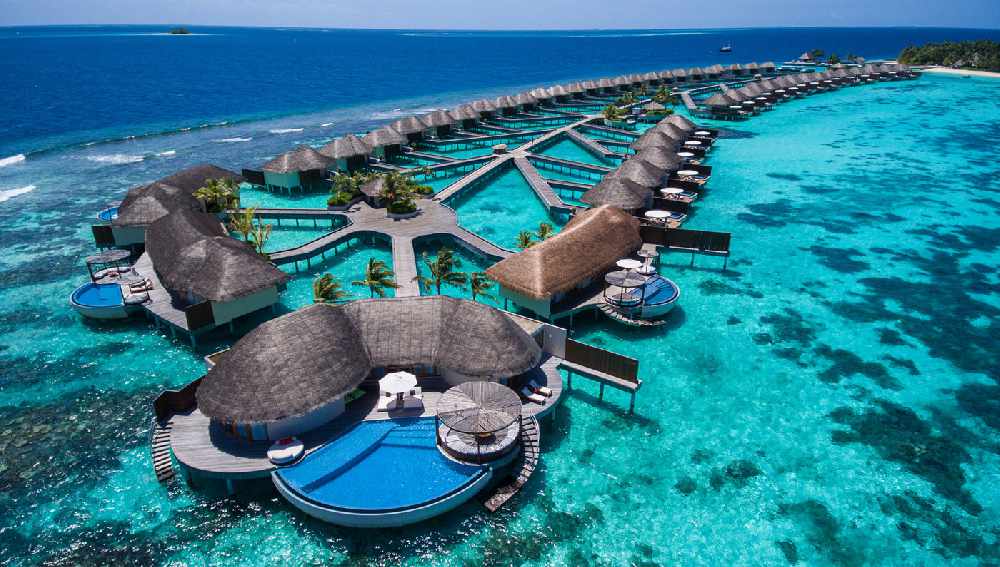 If you're looking to indulge and spoil your loved one... Maybe even get down on one knee, the Maldives is the place to do it! With crystal blue waters and white sandy beaches, everyone dreams to one day head to paradise.
Flights:
Flights with Emirates can start from as low as RO195, but these have two stops in them and could take as long as 15 hours! Flying to the Maldives is a tricky one from Muscat anyway, because there are no direct flights. However, FlyDubai flys with one stop for just RO293, the flight time totals at 8 hours at 50 minutes. But hey... If you love her, it's worth it, right?
Hotels:
You know those incredible beach villas in the water? Yeah, they can cost up to RO4,500 for one week, but there are still some incredible accommodation options in the Maldives! The Crowne Plaza Maldives for one week can cost just RO174 - And that's 4-star hotel... In the Maldives!
4: Lebanon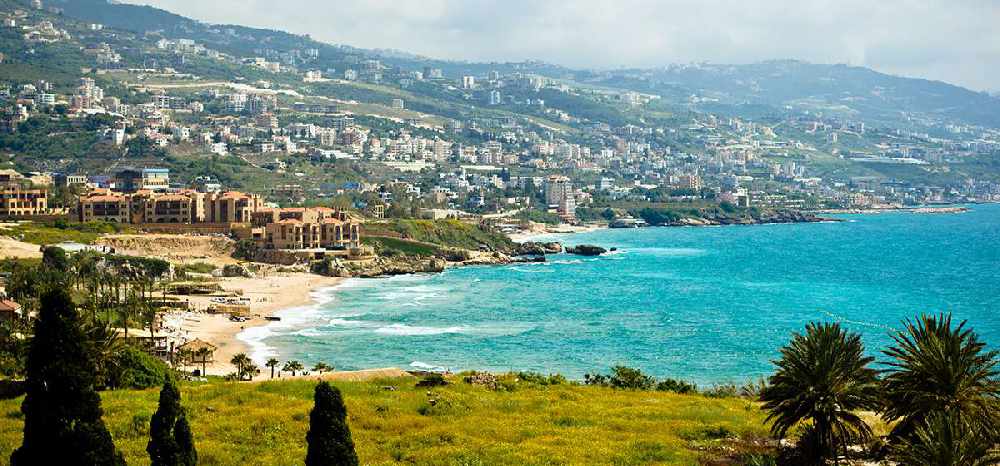 If you're looking for a little colder, but still close by Lebanon is perfect for you! Temperatures in Beirut are currently only topping 18ºc, so it's not too hot, and not too cold!
Flights:
Flights from Muscat take about 5 hours and 20 minutes, making it a long-haul flight, but that's what will make your mini holiday feel like a proper getaway! Your cheapest flight to Beirut is with Air Arabia, adding one stop in Sharjah to your journey, but for just RO92, it's worth it! If you're looking for a direct flight, Oman Air isn't much more expensive at RO105.
Hotels:
5-star hotels in the centre of Beirut aren't absurdly prices, with the Rotana charging just RO259 for a seven-night stay - but if you're still looking for some luxury at a lower price, the 5-star Assaha Hotel in Beirut will cost you RO189 for seven nights.
5: Jordan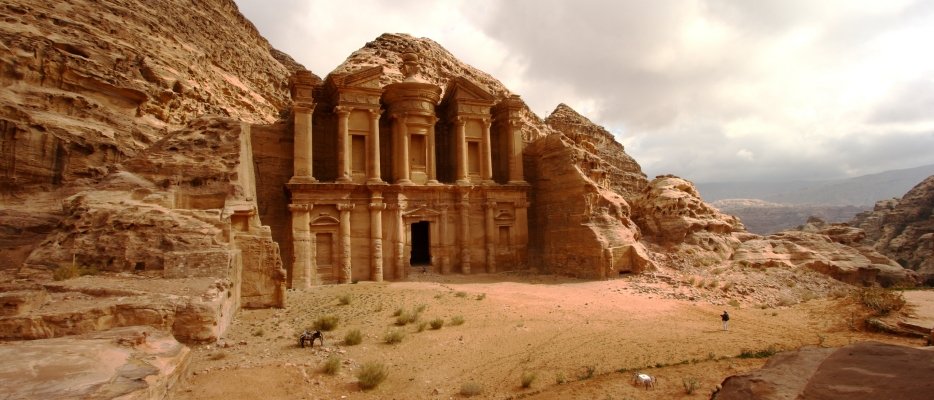 Stay close to the Middle East and take a trip to Jordan! Famous for its ancient city surrounded by mountains, and the dead sea, Jordan is the perfect place to take a winter city trip. With temperatures maxing out at only 17ºc, it'll be a nice change from the heat of Oman.
Flights:
Flight times are still a little on the high side, at 4 hours and 15 minutes non-stop, but the silver lining is that it's not classed as a long-haul flight! Prices can be as little as RO134 for a direct flight, or 106 with one stopover.
Hotels:
5-star hotels close to the Dead Sea will set you back around RO500 for seven nights, not that you really need to be close to the Dead Sea because it's pretty cold in Jordan right now! In Amman, The 5-star Intercontinental will set you back RO600 for seven nights, or you could go for something a little cheaper like the 4-star Olive Tree Amman, which will cost you around RO456 for seven nights.
6: Egypt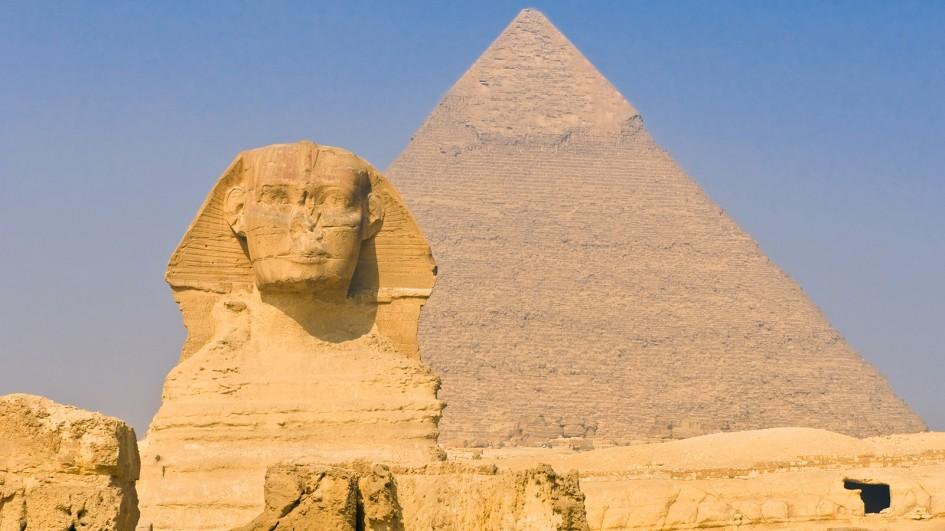 If you're looking for something different, but at around the same temperature as Oman right now, Egypt could be the place for you! With temperatures maxing out at around 26ºc, it'll be like you never left Oman! Plus... They have The Pyramids, and everyone should see The Pyramids at least once in their lifetime.
Flights:
Flights can be as low as RO105, but it will take you around 11 hours to get there, Oman Air offers direct flights to Cairo for RO134.
Hotels:
The 5-star Intercontinental Cairo will set you back RO616 for seven nights, but other 5-star hotels can be much cheaper! The Renaissance Cairo Mirage City Hotel is another 5-star hotel only charging RO364, that's almost half the price!
7: Tanzania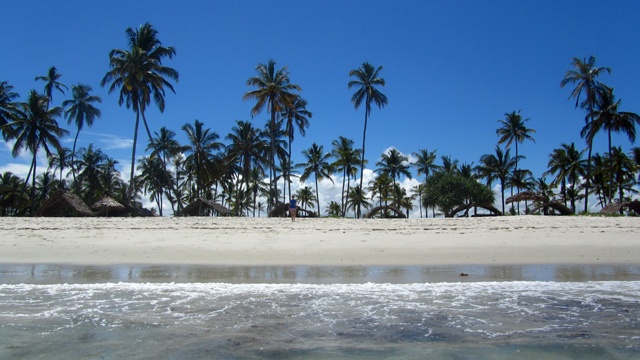 Feel like going to a different continent Africa could be a good one for you, Tanzania to be precise. With Safaris, Coral Reefs, beautiful beaches and much more it's the perfect place for you and your significant other if you're adventure seekers! Temperatures are topping at around 31ºc, so it's pretty much perfect beach weather!
Flights:
Right, you've got quite a bit of choice here. If you're looking to go to Dar Es Salaam, flight with Oman Air will set you back about RO150, direct. If you're thinking of heading to Zanzibar, the cheapest flight will be with Qatar Airways, with one stopover in Doha on the way there... On the way back, however... there will be three stops - Mombassa, Nairobi and Doha - This flight will cost you RO230, your cheapest direct flight will cost you RO420 with Oman Air.
Hotels:
The 5-star Ramada Resort in Darr Es Salaam will set you back RO461 for seven nights, while a cheaper luxury 4-star Ramada Encore hotel will cost you only RO338.
8: Sri Lanka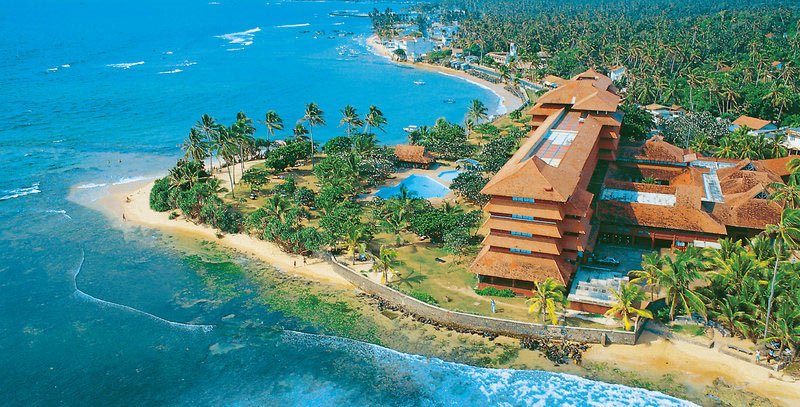 Sri Lanka is a paradise island, next door to Oman! With beach destinations and awesome hotels in the city, Sri Lanka has the option of both a city break and a beach getaway! Temperatures are hitting 30ºc, and there is some rain expected too, but we don't get enough rain for that to put us off!
Flights:
Sri Lankan Airlines offers the cheapest direct flight from Muscat to Colombo for RO119.
Hotels:
Well, it really depends on where you want to stay, if you want a city break, 5-star hotels can be as little as RO375 for seven nights. If you're looking for a 5-star beach getaway, Lavanga Resort and Spa in Hikkaduwa will set you back RO613 for seven nights.