Hailey Bieber releases a statement after being hospitalised
Beliebers, have you heard the news?
Hailey Bieber was hospitalised after experiencing "stroke-like symptoms":
The model, who is married to Justin Bieber, ended up in hospital on Thursday, 10th March.
She has since returned home and has released a statement to clear up her symptoms and thank her fans for their support.
Read the statement here: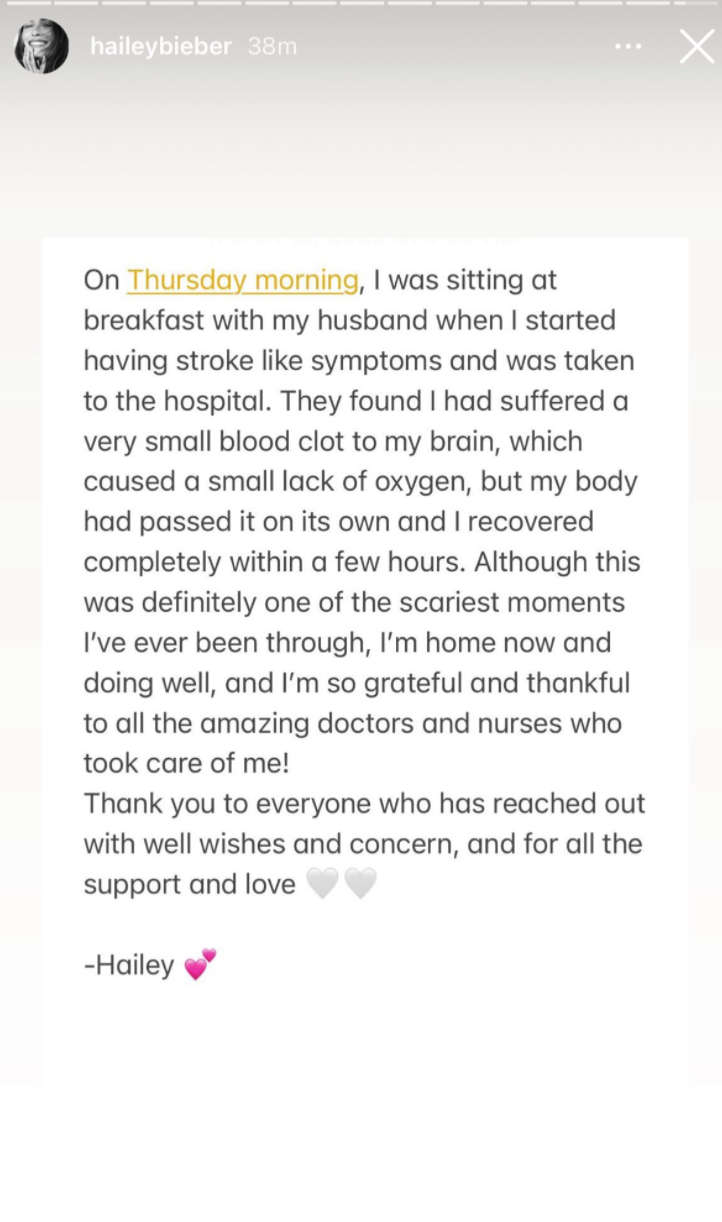 Get well soon, Hailey!