Kendall Jenner has learned to hold her own umbrella!
It's been raining a lot in L.A. lately, but when you're rich, it's not much of a concern.
A few weeks ago, pictures emerged of Kendall Jenner out in the rain, staying dry by having some guy walk alongside her, holding an umbrella over her head.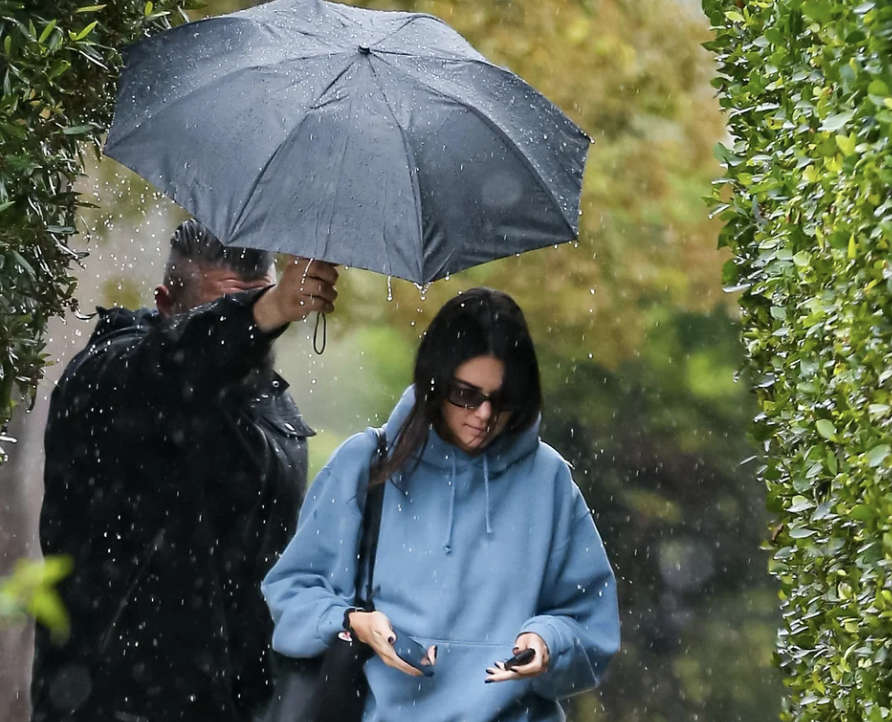 Of course, the umbrella was only big enough to shield HER from the rain, so the guy got soaking wet.
The Internet let Kendall have it, so she just posted a picture on her Instagram Story where she's walking in the rain and CARRYING HER OWN UMBRELLA.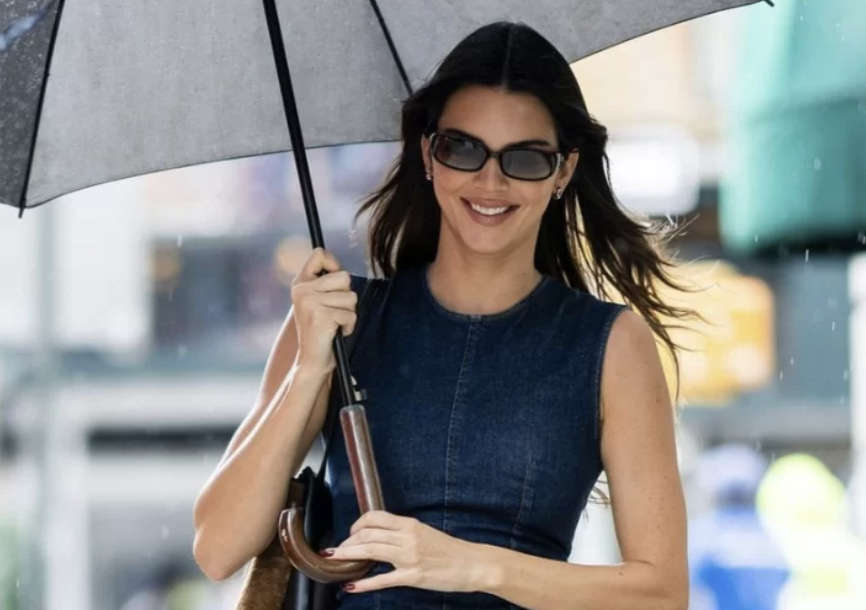 And now we at Hi FM can tell you that all is well with the universe again… phew!