Muscat ranked one of the best cities to relocate to in the world
Muscat has been named the 8th best city to relocate to globally, according to new research by money.co.uk.
Money.co.uk ranked Austin, Tokyo and Charleston as their top 3 locations to relocate to: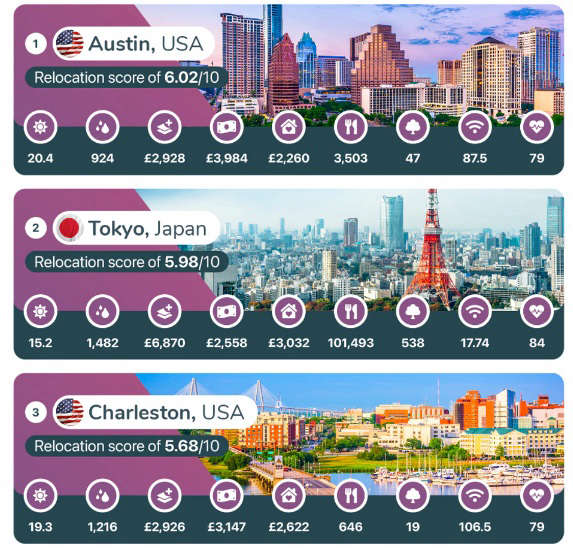 They wrote on their website that they were looking at housing and many other social and economic factors when deciding the best city to relocate to, these factors were:
"Average annual temperature (degrees celsius)
Average annual precipitation (millimetres)
Average property price (cost per metre squared)
Average monthly salary
Average monthly living costs (excluding rent)
Number of restaurants
Number of green spaces
Average internet speed (MBps)
Average life expectancy (years)
As well as the overall best cities to relocate to, the analysis reveals the most expensive and cheapest areas to move to. Additionally, the relocation cities with the best weather, and the best coastal relocation destinations."