Oman are Gulf Cup Winners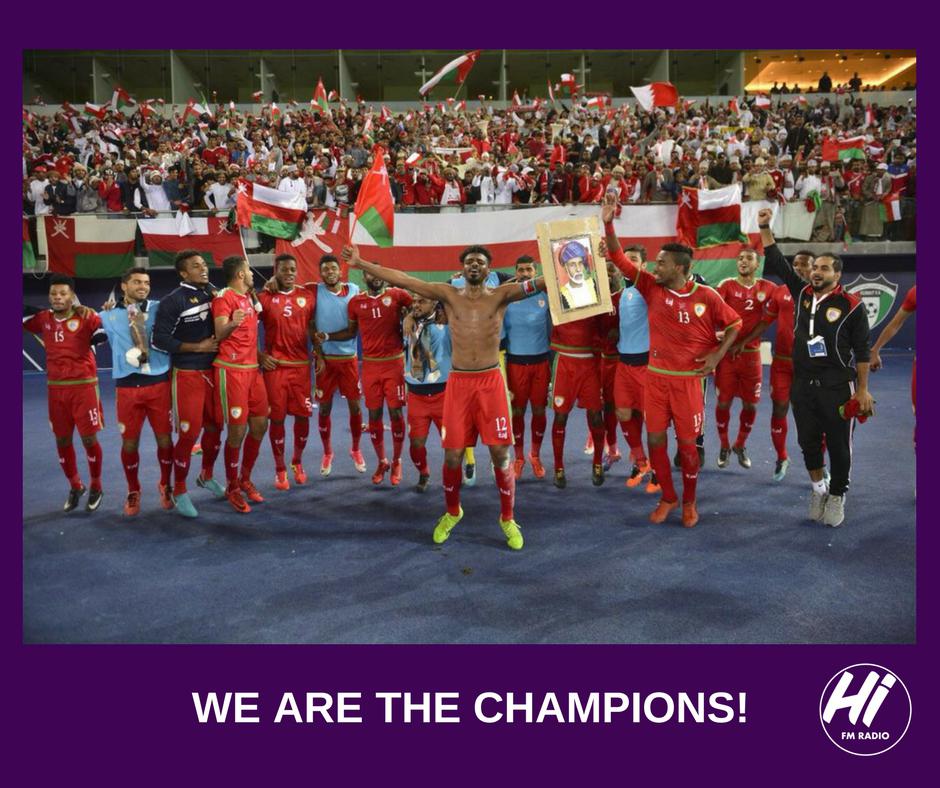 After 90 minutes of normal time and extra time it took a penalty shootout to decide the winner of this year's Gulf Cup Final in Kuwait City – and Oman beat the UAE 5 - 4!
Abdulaziz Al-Muqbali, Saad Al-Mukhaini, Ahmed Mubarak Al-Mahaijri, Said Al-Ruzaiqi, Mohsin Al-Khaldi all netted their penalties to make themselves heroes and secure Oman's second Gulf Cup victory, after winning their first trophy back in 2009.
Cue the dancing, loud music and car horns blaring out across the Sultanate this weekend.
Mabrook Oman!
(Photo credit: GOAL.COM)