Oman set a new Guinness World Record
A Guinness World Record was broken in Muscat!!!
Lujaina Mohsin Darwish set a new Guinness World Record for 'A Word Written with the Largest Number of Flowers'.
Paying tribute to Her Highness the Honourable Lady Assayida Ahad Abdullah Hamed Al Busaidi, Lujaina had the mammoth task of assembling 12,000 roses, which spelt out the First Lady's name, 'Ahad'.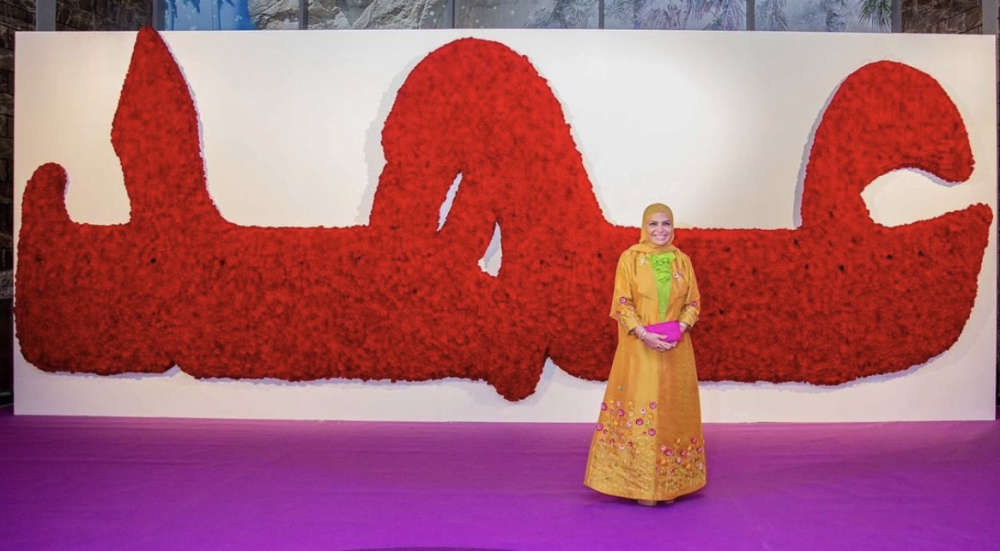 The work on the floral arrangement began on 25th October and was successfully completed on 26th October. It was then displayed at the Mall of Oman.
Official adjudicators from Guinness World Records were present to supervise, analyse and follow every step of the process. Adhering to all the stringent criteria, the masterpiece, once finished, stood 8.2 meters wide and 3 meters tall and proved to be a true work of art.
Congratulations to all involved!