Omani Mountaineer Reaches the Summit of 6,961m Mountain!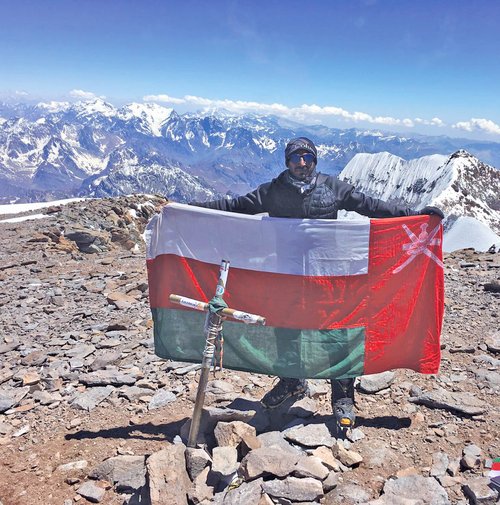 Sulaiman bin Hamoud al Na'ebi, the Omani mountaineer has recently scaled the highest mountain outside of Europe, the 6,961m Mt Aconcagua. Once he reached the top of the mountain he raised the Omani flag and displayed photos of Hi Majesty Sultan Qaboos bin Said.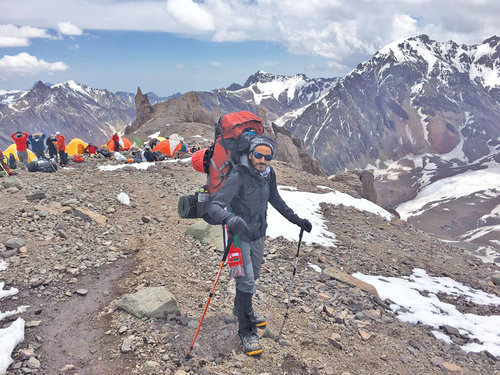 Na'ebi reached the summit on December 19th, after a 12-day trek starting on December 7th. Speaking to Muscat Daily about the trek, Na'ebi said: "Aconcagua fascinated me as it is considered one of the toughest mountains in the world. A team of five people joined me – three Americans, one lady from Holland and another person from Australia. But, only three of us were able to reach the top, I and two Americans. Others could not reach the summit because of the extreme temperature that reached -27°C. The thick snow covering the mountain made the challenge harder and so they had to go back."
Na'ebi plans to continue his adventure by traveling to all seven continents and scaling numerous peaks.