Pete Davidson re-joins Instagram
If you're following the Kanye drama you may be interested to hear Pete Davidson is now on Instagram...
Davidson's verified Instagram page is under the handle '@pmd' and it went live on Wednesday, 16th February.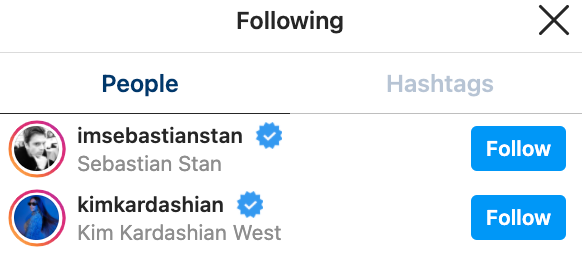 The comedian is following two accounts one being Kim Kardashian and the other actor Sebastian Stan.
The SNL star originally deleted his Instagram in mid-2018 as he said it affected his mental health;
'No there's nothing wrong. No nothing happened. No there's nothing cryptic about anything. I just don't wanna be on Instagram anymore. Or on any social media platform. The internet is an evil place and it doesn't make me feel good. Why should I spend any time on negative energy when my real life is f***ing lit. The fact that I even have to say this proves my point. I love you all and I'm sure I'll be back at some point. your neighborhood goon, Pete.'
After a brief return, Davidson deleted the account for the second time in December 2018. He sparked concern after he published a note claiming he didn't 'want to be on this earth anymore.' The actor briefly returned to Instagram for the third time in April 2019. The account was deactivated by May 2019. A year later, Davidson went live with his account for the fourth time to promote his film 'The King of Staten Island' but, eventually, deleted the page.
However, Pete is back and what a time to make his return to the social media platform when his girlfriend's [Kim Kardashian] ex Kanye West is posting about the comedian on Instagram amidst his divorce from Kim.
West ramped up the so-called war on Sunday when the rapper called Davidson a 'd***head' and shared a screenshot of his private text to him.
The comedian had texted Ye '…you as a man I'd never get in the way of your children. That's a promise. How you guys go about raising your kids is your business and not mine. I do hope [some] day I can meet them and we can all be friends.'

Being friends may be optimistic, however, Kanye is now following Pete on Instagam, so watch this space!