Rapper Takeoff killed at the age of 28
Some really sad news today for Migos fans.
Rapper Takeoff was shot and killed in Houston on Halloween.
The rapper was only 28 years old.
His label released this statement: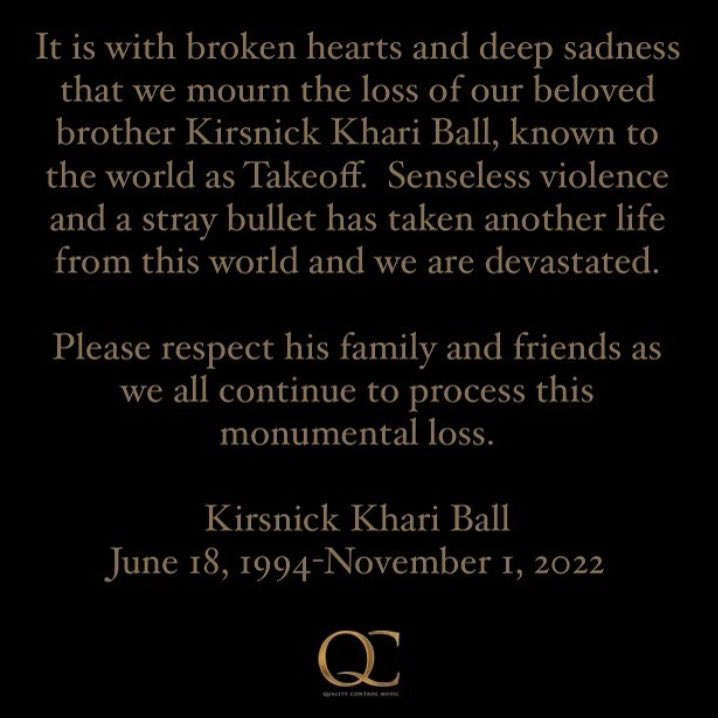 Our thoughts and prayers are with his band and his family.
RIP Takeoff.