Red Bull Paper Wings: Oman National Final 2019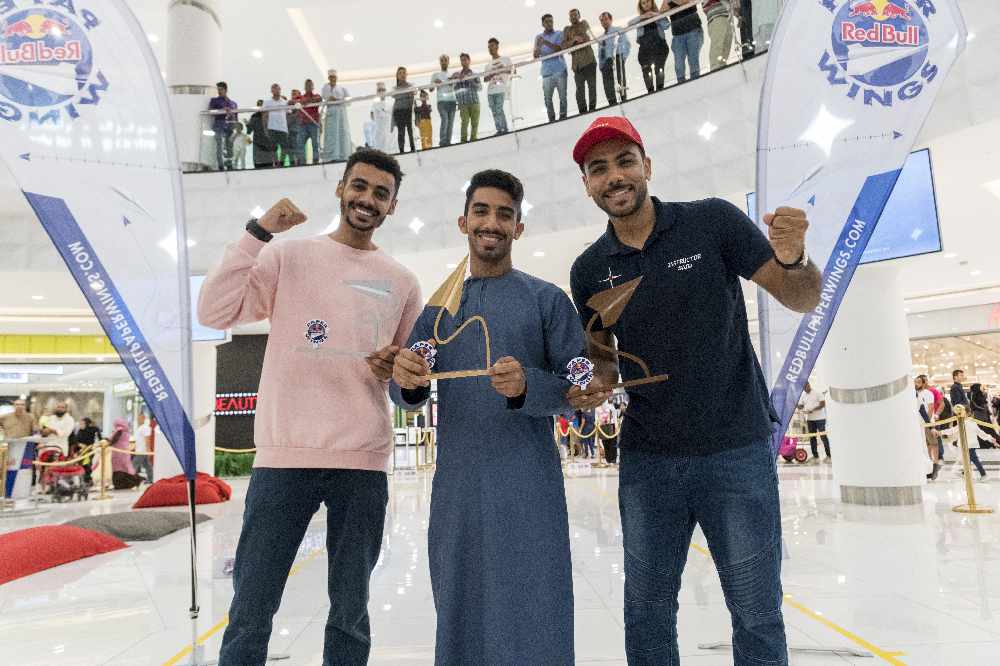 Students to represent the Sultanate of Oman in the World's Largest Paper Plane Competition in Austria
Red Bull Paper Wings is a global paper plane championship and the largest Red Bull student participatory event. The idea is simple and ingenious at the same time - students must make a plain sheet of paper fly as far, as long or as artistically through the air as possible. All national winners of the three categories – Longest Distance, Longest Airtime and Aerobatics participate in the World Finals. Some of the world's best student pilots will take on their rivals in hundreds of national qualifiers for the chance of winning a spot in the Red Bull Paper Wings World Final to be held in May 2019.
This year, tens of thousands of self-trained, student pilots, put their outstanding creative skills to the test and entered the world's leading paper plane contest.
The local qualifiers were held at the German University of Technology in Oman, Higher College of Technology, Sultan Qaboos University, and the Middle East College, from the 19th of March leading to the 27th of March. The National Final was held on April 12th, 2019 at the Oman Avenues Mall. The winners of the National Finals in the categories Distance, Airtime and Aerobatics were Said Abdullah, Ali Moos, and Maher Al Mandhari, respectively.
Through the Red Bull Paper Wings App, students were able to learn how to fold different types of paper planes through augmented reality (AR), and the means to measure their distance and time while they practiced. The Red Bull Paper Wings App will also include events geo-localization, sign-up opportunities, games and much more.
Global winners for Distance, Airtime, Aerobatics and best-ranked player of the AR game will as a prize, get a Red Bull Air Race Weekend Experience consisting of flight tickets, accommodation, full pass to watch the training and race over the weekend, access to club/sky lounge depending on the race, tour and meet & greet with one of the pilots to winner selected Red Bull Air Race.
For more information on Red Bull Paper Wings, visit www.redbullpaperwings.com