Red Bull's latest Omani recruit!!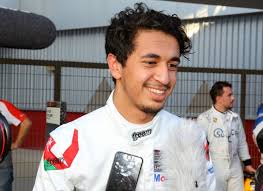 Red Bull have given out a brand new set of wings! Omani racing driver Al Faisal Al Zubair is their latest signing to the Red Bull family. He will be up against some of the top international drivers when he heads to the Circuit de Catalunya in the Spanish city of Barcelona for the Porsche Mobil 1 Supercup. Not only has he already won the GCC Rookie Class and Silver class titles, he also won at the season final in Bahrain. Not 'just' that though, he's still a TEENAGER.
Can you imagine getting signed to Red Bull at the age of 19?? We're not going to lie, we're horribly jealous.