Sustainable Oman's Photo Competition
Got some great photos of Oman? Now is your time to share them!
Sustainable Oman has launched their very own Photo Competition to coincide with the recent 50th Anniversary of Earth Day. Whether you're an amateur or professional photographer now is your chance to show off your talent.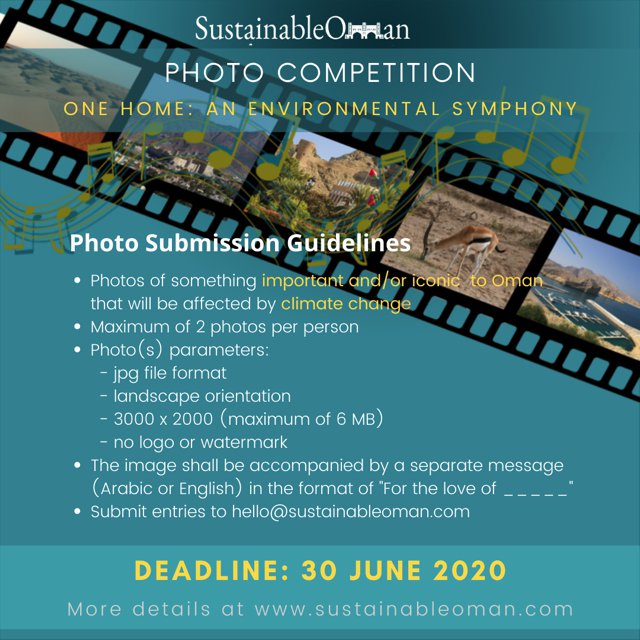 The winner will have their photo used in the Environmental Symphony to represent Oman and will also be gifted a plant or tree.
All the details you need are here!